Summer Games Done Quick 2019 sets a speedrunning record of its own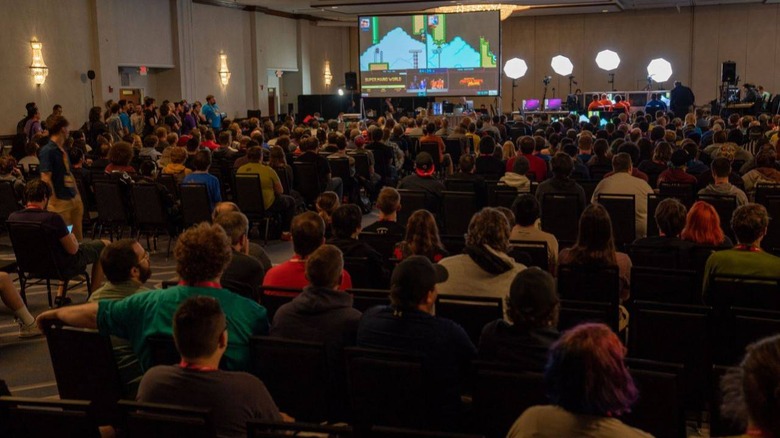 Summer Games Done Quick 2019 still has a couple of days left to go, but there's reason for the organizers of GDQ to celebrate now. The marathon has hit $1 million in donations, though if you make a habit of watching GDQ marathons, you'll know that's nothing new. AGDQ and SGDQ have both been exceeding donation totals of $1 million for years, so what's exciting about this instance is not the fact that it happened, but the speed with which it happened.
SGDQ 2019 hit the $1 million mark during a Banjo-Kazooie 100% race on Thursday night. This is the fastest a GDQ marathon has ever hit $1 million in donations, which certainly bodes well for the rest of the marathon.
With your help we've decided to speedrun a record of our own by reaching $1 MILLION DOLLARS faster than we ever have before.

Thanks to everyone for helping us accomplish this wonderful goal at #SGDQ2019.

Let's keep it going! pic.twitter.com/U3ztc7jIYB

— Games Done Quick (@GamesDoneQuick) June 28, 2019
For those who are unacquainted with Games Done Quick, the organization hosts two major speedrunning marathons each year: Awesome Games Done Quick in the winter and Summer Games Done Quick in the summer. Each of these marathons run for an entire week, raising money for charity in the process. Every year, Summer Games Done Quick benefits Doctors Without Borders.
SGDQ 2019 will continue to run until the early morning hours of Sunday, June 30th. Right now, the schedule has the show wrapping up at 1:39 AM Eastern on Sunday morning, but that will likely be pushed back a little bit due to speedruns going over estimate or set up taking longer than anticipated. Historically, a ton of donations come through on the final day, making the last day of SGDQ 2019 one to watch if you've got the time.
Last year, SGDQ ended up raising a total of $2,168,913 – it was the first Summer Games Done Quick managed to surpass $2 million in donations. If this $1 million milestone is any indication, SGDQ 2019 will likely surpass that total, but the big question is whether or not this marathon can also surpass the record amount of donations from any GDQ marathon, which is $2,425,790 from AGDQ 2019. We'll find out soon enough; you can watch the marathon on Twitch or help the cause by donating on the Games Done Quick website.