Suissa Enlighten limited edition wood & aluminum PC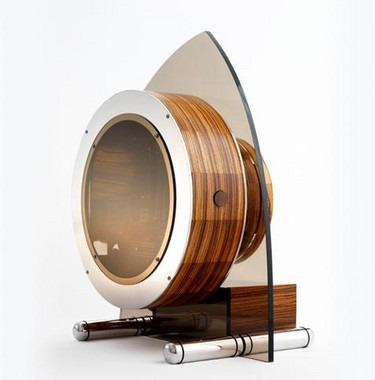 Canadian firm Suissa Computers have revealed their latest unusual design, the Enlighten PC.  Reminiscent of a retro music system, perhaps, the Enlighten in fact is a custom wood, metal and glass case with separated components to boost cooling.  And unlike similarly artistic cases, the Enlighten doesn't skimp on its computing credentials: a choice of Intel Quad core CPU or AMD X2 6400+ processors, while 4GB of RAM and 1TB of storage are both standard.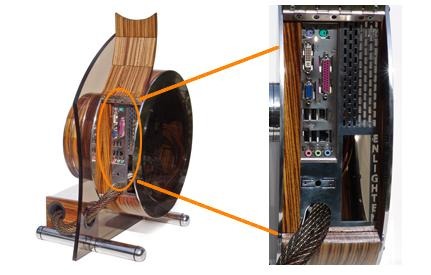 Based on a normal micro ATX motherboard (rather than, say, a modders-favorite mini-ITX), the picture above gives you some idea of the scale of the Enlighten; this isn't a shy PC.  As well as a DVD burner and the discrete 620w PSU, there's a choice of NVIDIA 8800GTX or ATI Radeon HD2900XT video cards.  Careful use of component placement, aluminum and air venting apparently keeps the system cool and stable without dozens of fans.
Pricing is on application, which isn't too much of a surprise.  You'll have to be quick, though: Suissa are only producing the Enlighten as a limited edition of just ten machines.  Even if you're too late, however, the company does take on custom commissions.
[via NOTCOT]