Subsidized HP Mini 110 hits AT&T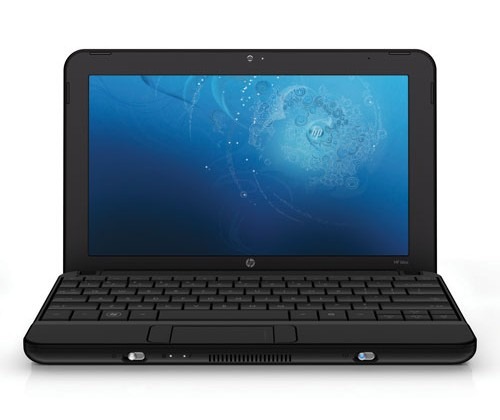 In mid-October Verizon announced that it was adding the HP Mini 110 netbook to its line of subsidized netbooks. Today AT&T has announced that it is also adding the Mini 110 to its own line of subsidized netbooks. The two machines are identical and the only thing that separates them is the network they run on.
The AT&T Mini 110 will be offered starting on November 22 for $199 after mail-in rebates. The netbook runs Windows 7 and weighs 2.57 pounds. The screen is 10.1-inches, is LED backlit, and has an anti-glare finish. The machine also has 1GB of RAM.
The CPU is an Intel Atom and the netbook has 160GB of storage. The machine requires an AT&T DataConnect plan of at least $35 per month providing a mere 200MB of data or a $60 monthly plan offering 5GB of data. With all things being equal, the AT&T 3G network is notoriously spotty, the Verizon network may be more robust in your area, it is in mine.