Subaru smashes sales record with a month to go in 2015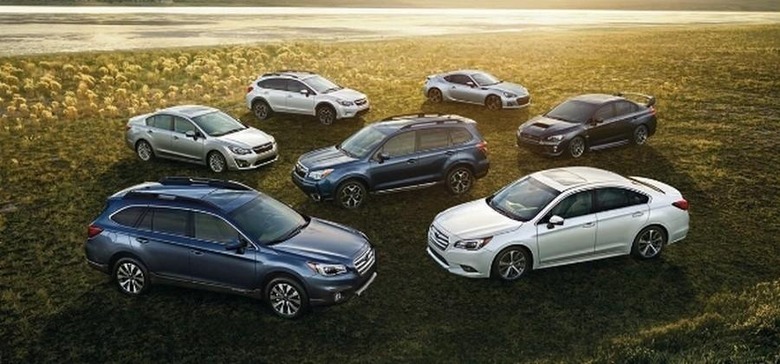 Subaru is having a big year in 2015 with sales booming. The automaker has announced that it has broken its all-time sales record for a full year with a month to go in 2015. Sales are growing so fast for Subaru that company executives in Japan are talking about making moves to limit growth so that the company can keep its niche status.
Subaru has announced that sales for 2015 have already passed their previous record of 513,693 vehicles. That old record was set in 2014. The biggest selling models for Subaru are the Forester, Outback, and Crosstrek cars combining to sell over 350,000 units per year.
Sales of the Legacy, Impreza, and WRX/STI have also grown significantly during the year. Interestingly in the sales pitch Subaru gives they don't mention sales numbers for the BRZ. Subaru is releasing year-to-date sales figures and numbers for November 2015 today.
Part of the appeal for the Subaru brand is the niche status targeting affluent and active types. While Subaru is planning moves to limit growth, those limits won't be placed on the brand until annual sales volume reaches a bit over 1 million vehicles per year.
SOURCE: Subaru