Subaru Impreza STI and Forester STI concepts tease 2019 reveals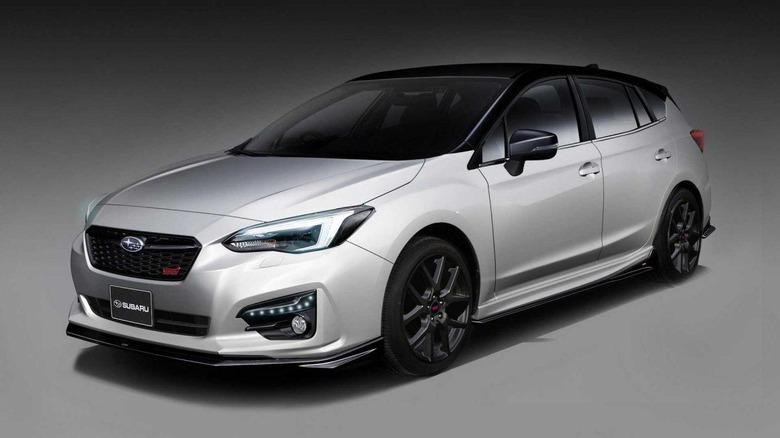 Subaru plans to reveal two new concepts in Japan next month, with the Impreza STI and the Forester STI headed to the Tokyo Auto Salon 2019. The two concept cars will take two fairly mainstream cars – a hatchback and a crossover – and give them a sporting makeover, though that doesn't mean there's all good news.
The Impreza STI Concept is a frustrating reminder to Subaru fans that there's still no speedy hatchback in the automaker's range in the US. There's still no shortage of appetite for a fast five-door, rather than the current WRX and WRX STI sedans American drivers get, but Subaru shows no sign of delivering it.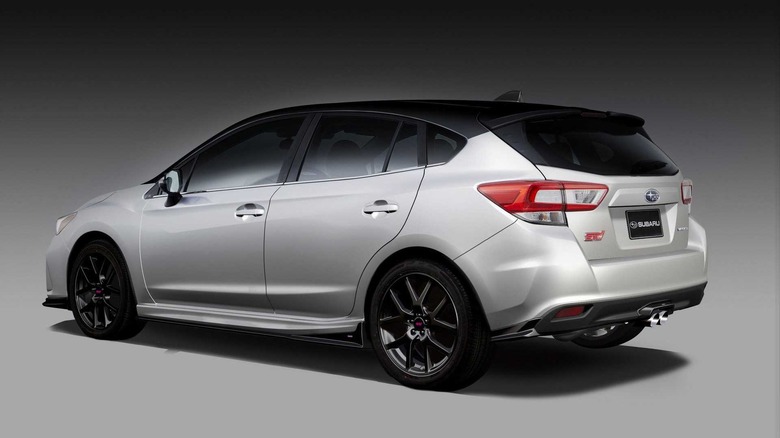 This Impreza STI Concept, though, imagines something along those lines. It starts out with the regular Impreza hatchback which is available in the US, but throws on some extras. There are new, bigger wheels, along with a body kit that qualifies as positively low-key by Subaru standards. Inside, the automaker says, there's a Bordeaux-colored interior "with high texture" though we'll have to wait until the show to see it.
What it won't get is any extra power, from the sound of things. The STI Concept is based on the regular Japanese Impreza 2.0iS EyeSight model, which has 152 horsepower and 145 lb-ft of torque.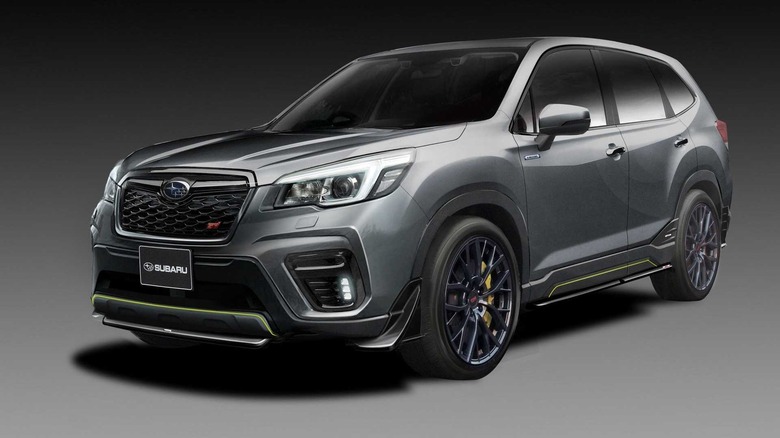 As for the Forester STI Concept, that also takes a mainstream model and gives it a revamp. In this case it's the Forester Advance – a trim level not available in the US – with an e-BOXER engine. That will be offered in the US in the future, with a hybrid eBoxer engine that gets around 155 horsepower and 187 lb-ft of torque.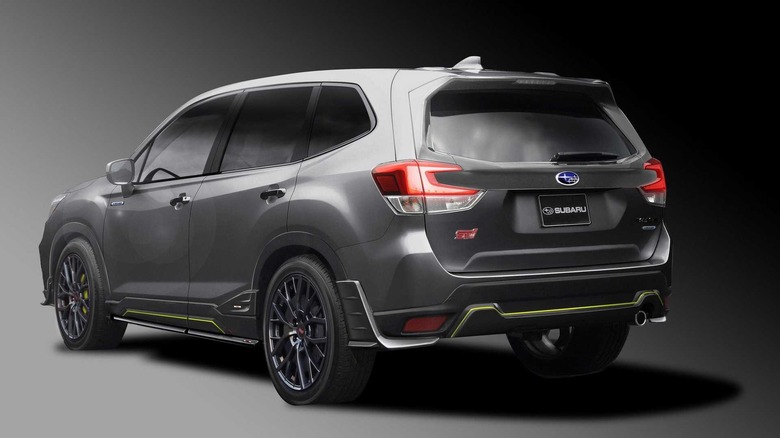 No word on performance at this stage, but it's worth noting that the non-hybrid, 2.5-liter four-cylinder Boxer engine that Subaru offers on the current US-spec Forester is good for 182 horsepower and 176 lb-ft of torque. The automaker does at least suggest that higher performance from the hybrid could be expected, though it's unclear if it's referring to outright speed or overall economy.
Still, onto the crossover design it adds 19-inch alloy wheels and Brembo 6-piston brakes to the front. "Fighter Gray" exclusive paint is a nice touch, and the body kit certainly looks the part. The big question, of course, is whether Subaru plans to convert any of these concepts into production cars.