Sub-$500 BlackBerry PlayBook confirms RIM with iPad in sights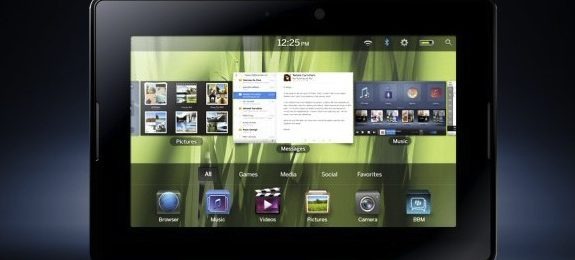 RIM has confirmed that its BlackBerry PlayBook tablet – set to arrive in 2011 – will be priced at under $500. According to co-CEO Jim Balsillie, "the product will be very competitively priced" when it drops in North America in Q1 2010; it will then spread globally through Q2.
The news is further illustration that RIM is looking to take on the iPad – which kicks off at $499 – with the PlayBook, despite the company's enterprise-focus with many of the 7-inch slate's features. Balsillie says the PlayBook will likely go on sale through both Target and Best Buy, as well as via carriers; the 3G/4G versions will be available after the initial WiFi models.
Balsillie isn't short on confidence, either, reckoning the iPad's dominance in the tablet segment will "change when we're in the market." The co-CEO was an outspoken critic of Steve Jobs last month, after the Apple CEO dismissed 7-inch slates as being unusable for those with regularly-sized fingers.