Stun-gun drone demos 80,000 volt perp put-down potential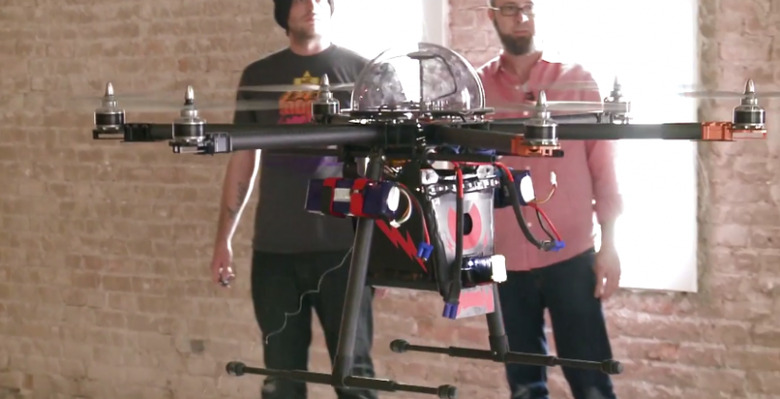 Drones capable of taking out terrorist training camps aren't new, but now one company is talking about how our domestic skies could be filled with unmanned 'copters toting non-lethal weaponry. Handiwork of Chaotic Moon, Project C.U.P.I.D. – Chaotic Unmanned Personal Intercept Drone – was shown off at SXSW this weekend, a six-rotor remotely-controlled aircraft that carries an 80,000 volt stun gun with which it can bring down a crime suspect.
The underlying hardware is an off-the-shelf Hexacopter by Tarot, but Chaotic Moon then fits a stun gun from Phazzer to the front, rigging it up to be triggered at a distance. A red laser sight allows the gun to be aimed, visible through the on-drone camera system that streams live footage back to the pilots.
Somewhat to our relief, Chaotic Moon isn't planning on building autonomous taser-toting drones that could thrum around cities sniping down people. In fact, the drone would only ever be remotely-controlled for legal reasons, with separate controls for piloting it and for firing the stun-gun, so as to reduce the likelihood o it going off inadvertently.
Nonetheless, it's likely to be a contentious development as the legality of drones in regular airspace continues to divide opinion. The FAA is currently weighing a number of ongoing drone pilot programs around the US, and at least one police force has its own military-spec drone that, though initially equipped only with cameras for surveillance purposes, could be outfitted with non-lethal weapons.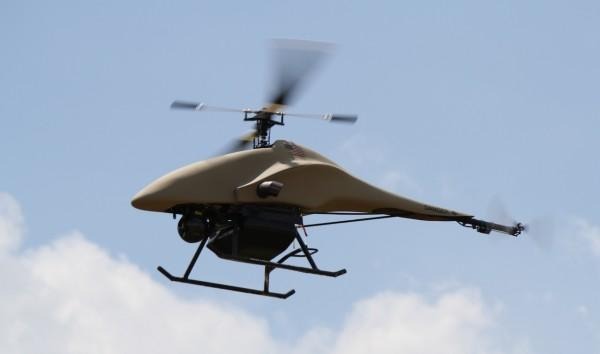 However that drone – a Shadowhawk operated by Montgomery County Sheriff's Office – may well be grounded by FAA rules, MuckRock reports, as it is considerably larger than the UAVs operated by other districts. Seven feet in length and capable of flying for up to an hour on jet fuel, the drone is four pounds over the FAA's 25 pound limit.
Although it first made headlines for the potential for non-lethal weaponry to be fitted, the Shadowhawk later caused consternation when police pilots inadvertently crashed it into their own armored car during a demonstration of the drone technology.