Student Discount for iCloud Quite Possible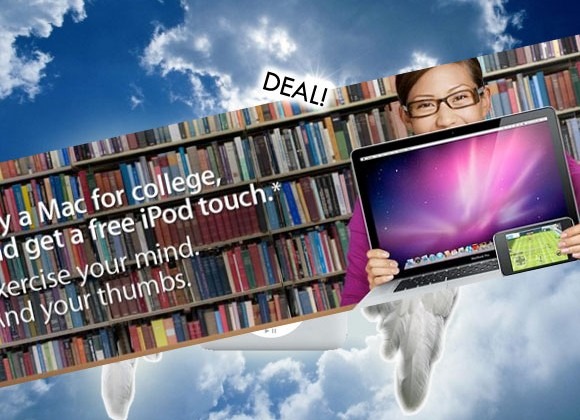 What the folks at 9to5mac are calling a source with some previous success has passed them, and therefor the world, some information about the upcoming iCloud in the form of an educational discount. Apple has been more than ready to offer discounts to students in the past (I myself have partaken in such a bounty more than once,) so this sort of deal certainly isn't out of the question. Apple's ties to schools have been what you and I know to be an integral part of their past – here's hoping they'll stick to the plan for the future.
In the past there's been things like "purchase a MacBook and get an iPod xxx for free," the most recent example being tied to a MacBook pro and an iPod touch – swanky deal! A possibility for the future with iCloud will be something like Purchase a Mac, get an iPod touch AND two years of iCloud for free. Sound like a deal to you? Oh what's that, you don't know what iCloud is yet? Lets take a trip down learned lane:
Apple promise iCloud, OS X Lion and iOS 5 at Steve Jobs WWDC keynoteApple iCloud To Offer Movies, TV Shows At Launch?Apple iCloud labels onboard, but publishers still causing headaches tip insiders
Also note that Apple NEEDS to amp up their game in the Education department if they're going to compete with Google in the very near future, that is if you believe the talking heads speaking about the Chromebook $20/month deal for students, saying that there's no way any other company can compete unless they offer something similar. To see all the info you'll ever need on Google Chromebooks thus far, head over to our SlashGear 101: Google Chromebook post and get educated!
[via 9to5Mac]