Street Fighter V confirmed PS4/PC exclusive, features cross-platform play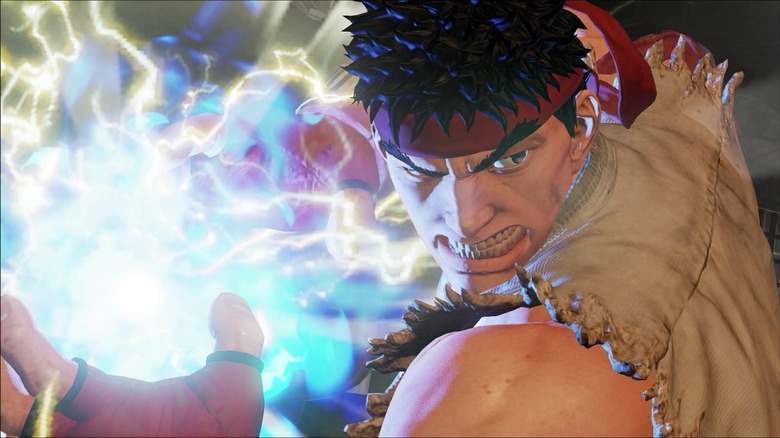 Just over a day after its trailer was leaked early, Sony's PlayStation Experience event in Las Vegas this weekend saw the official announcement of Street Fighter V, the latest entry in the hugely popular fighting game series. Along with an announcement teaser and first gameplay trailer, developer Capcom confirmed that the game will be exclusive to the PlayStation 4 and PC, along with the bombshell that players from both platforms will be able to face off.
To put it simply, Street Fighter V looks gorgeous, and while its overall look isn't a huge departure from Street Fighter IV, with lush 3D graphics and characters sporting a hand-drawn animation look, the difference in special effects when special moves and combos are pulled off is noticeable. In addition, characters and background environments are rendered in 3D, but it's clear from the footage that Street Fighter V stays true to form and maintains fast, flashy 2D gameplay.
The new trailer showcases Ryu and Chun-Li, two of the series' popular characters, facing off. Capcom says the footage is from an early build of the game, and not indicative of what we'll see at release, sometime in 2015. As for the cross-platform play, no specific details were revealed about how matches will be set up, etc., but this is the first time in the series' history that players from different systems can play against each other.
The final info on Street Fighter V that Capcom had to share was that the first live match will be held at the Capcom Cup, the company's professional tour circuit, on December 13th. But they also revealed that Ultra Street Fighter IV, the final edition of the series' previous entry, will be coming to the PS4 in spring of 2015, and includes all the DLC that was released for the PS3 and Xbox 360 versions of the game.
SOURCE PlayStation Blog