Strategy Analytics: iPhone has generated $150bn in revenue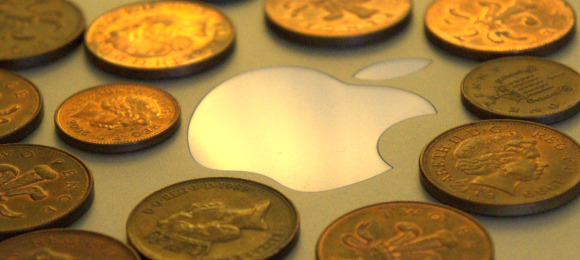 The fine fellows at Strategy Analytics have been crunching some numbers behind the scenes and discovered that Apple's iPhone has generated around $150 billion in revenue since it first launched back in 2007. On top of that, the firm believes that around 250 million iPhones have been shipped in total across the world. It marks just how popular the iPhone really is, not to mention how lucrative the mobile market has become.
It's not all good news though. Neil Mawston, an executive director at Strategy Analytics, says that Apple may face some trouble going forward: "Some mobile operators are becoming concerned about the high level of subsidies they spend on the iPhone, while Samsung is expanding its popular Galaxy portfolio and providing Apple with more credible competition."
That's a safe assumption to make. It was recently reported that Apple and Samsung account for 55% of the smartphone market, with the two companies gobbling up 90% of the profits. Samsung even overtook Apple in phone shipments, shifting 43 million in the first quarter compared to Apple's 35 million. Previous reports have also indicated that the lion's share of Apple's profit comes from the premium that carriers pay to offer the iPhone, hoping that the handset will give them an advantage and retain customers.