Stock likely tight for Apple partners' new iPad sales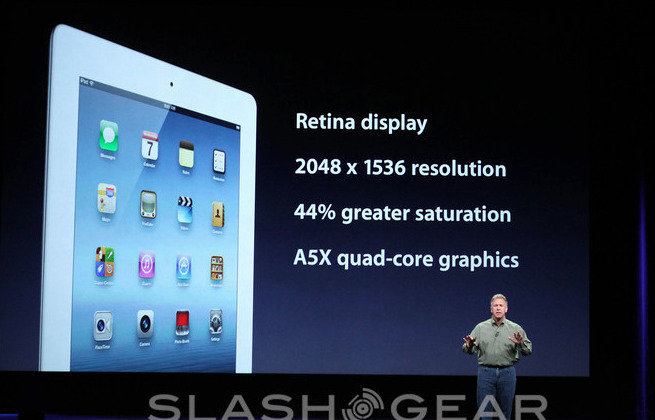 This morning it's been announced that Apple will not only be selling the new iPad from their own retail locations, they'll be working with a series of 3rd party stores as well – this likely spreading the stock thin for everyone involved. This iPad release will have Apple joined by Best Buy, RadioShack, Sam's Club, Target, and Walmart, not to mention the two big mobile carriers giving this iPad its first dose of 4G LTE: AT&T and Verizon. Like last year's release of the iPad 2, customers should expect lines to be long and stock to be short – people are already lined up waiting for the Friday 8AM release, believe it or not!
It's an 8AM local time release for several areas around the world including the USA, UK, Germany, Japan, and six other countries, all of them in the same 24 hour period. Sales of the new iPad will begin on March 16th (this Friday) in these countries and will be released to an additional 25 locations in the world in coming weeks. The base price for the least expensive model iPad in this new lineup is $499 for the 16GB Wi-fi-only model.
SImilar to last year's sale of the iPad 2, customers can expect that though third party sales locations may run out of units inside the first day, official Apple stores will likely be stocked up enough to work with demand. Last year your humble narrator stood in line for several hours at the Mall of America in Minnesota to pick up an iPad 2 and found that even hours after the line was depleted, units did remain. That said, all mobile data connected units were sold out before the line was filled. Pick your unit carefully!
[polldaddy poll=6016316]
The 25 countries that will get the new iPad starting on the 23rd of March are thus: Austria, Belgium, Bulgaria, Czech Republic, Denmark, Finland, Greece, Hungary, Iceland, Ireland, Italy, Liechtenstein, Luxembourg, Macau, Mexico, The Netherlands, New Zealand, Norway, Poland, Portugal, Romania, Slovakia, Slovenia, Spain and Sweden. Online sales for these countries have no yet been confirmed.