Steve Jobs' old leather jacket, black turtleneck, and more up for auction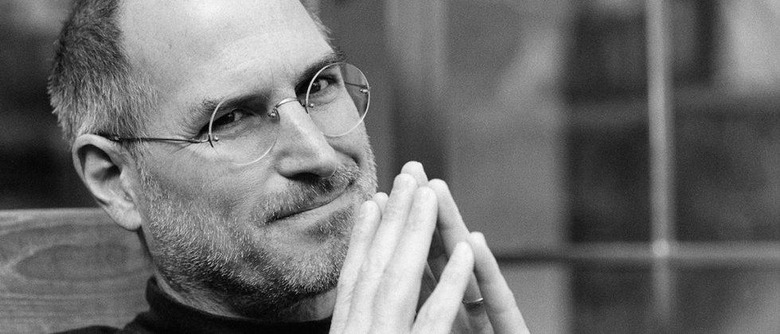 From his resurrection of Apple to his overall influence on the tech industry as a whole, Steve Jobs himself has become an icon. And while computer historians and Apple obsessives have had opportunities to bid on Jobs-related memorabilia at high-profile auctions — including some of the earliest Apple computers he was involved with — now there's an opportunity to own some of the man's personal items. More specifically, his old clothes.
The auction house Julien's Live is selling of a collection of Job's wardrobe, including things like shirts, ties, and pants, along with other miscellaneous items such as ID badges, watches, and even an old Sony portable CD player.
As for the clothing, none of it was worn by the modern-era Jobs that we saw during the last ten years or so of his life, except of course for a pair of his trustworthy faded old Levi's jeans (with bidding starting at $400). Most of the clothing dates back from the late '80s to the mid-'90s.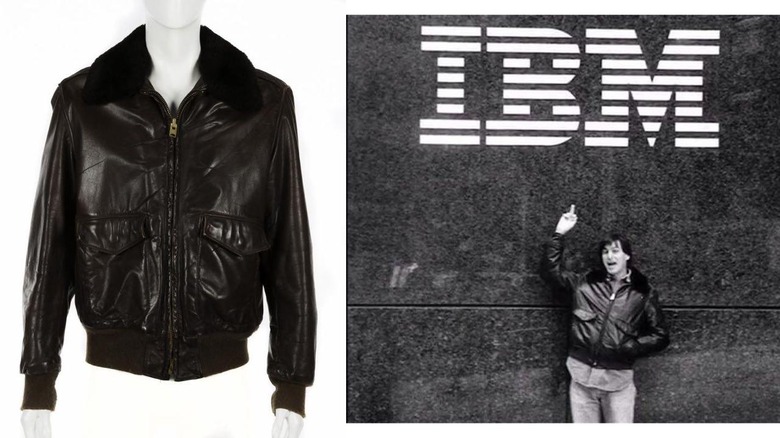 For Jobs fans, there's a few noteworthy items, however, including a brown bomber-style leather jacket that was worn in an iconic photo of the Apple co-founder flipping off an IBM sign. Bidding on this starts at $4,000, but it's expected to sell somewhere between $8,000 and $12,000.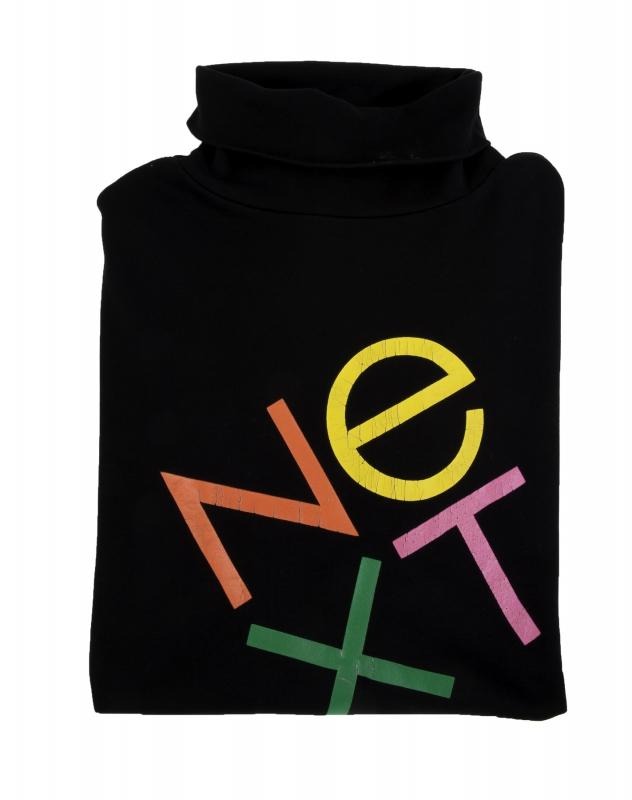 There's also one of his traditional black turtlenecks, although this one features the NeXT logo emblazoned on it (starts at $500). Or you could bid on a pair of Versace slacks with a matching tie ($300) if that's more your thing.
Some of the weirder/creepier items include Jobs' bathrobe along with a set of two electric razors ($200), the previously mentioned Sony CD player ($100), and one of his old leather wallets with an ID card and business cards from NeXT ($500). If you're still interested in owning a dead man's old junk, check out the full list of auction items at the link below.
SOURCE Julien's Live