Apple 1, sold by Steve Jobs in 1976, to be auctioned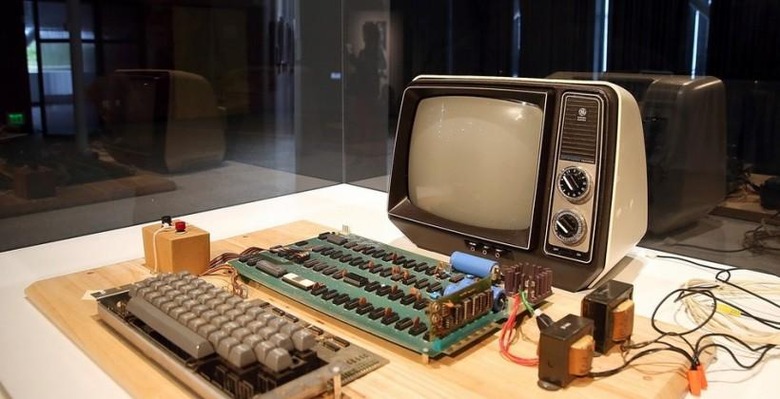 Originally selling for $600, an Apple-1 is set to go up for auction soon. The computer is believed to sell for roughly $500,000, a decent return on investment if it were stock in a company. Dubbed the Rickets Apple-1 Personal Computer (so named after its original owner Charles Rickets, an early adopter if we've ever heard of one), you can bid on it yourself in December. It's the only Apple-1 computer in existence confirmed to be sold directly by Steve Jobs, too.
On December 11, the computer will be auctioned by Christie's. It's not the first Apple-1 to be sold, and when you compare it to previous auctions, the $500,000 expected sale price might be a tad conservative. Other Apple-1 computers, which don't have the history attached to them this Rickets model does, have sold for upwards of $1 million.
In a funny twist of fate, the computer comes to auction via an unwitting soul. In 2004, Robert Luther purchased a storage locker which housed the computer. He had no idea what he was getting, but come December 11, we think he'll be glad he paid whatever he did for that locker.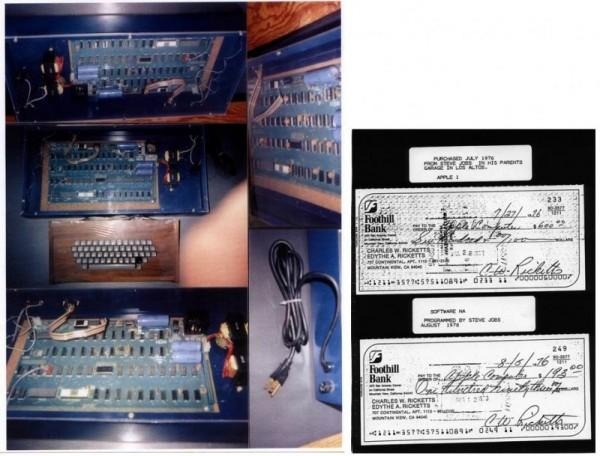 The computer also comes with a cancelled check from Rickets, which notes he purchased it directly from Jobs when Apple was still a garage company. "Purchased July 1976 from Steve Jobs in his parents' garage in Los Altos" was the notation on the $600 check, and a second check for $193 says "Software NA Programmed by Steve Jobs August 1976".
The Rickets Apple-1 is also in fine working condition. Christie's had an Apple-1 expert service it, and test a few original programs out.
The auction winner will get the computer, and both cancelled checks. The computer alone is a big score, but the two cancelled checks were evidence that Jobs' parents garage and home should be labelled a historic landmark.
Fewer than 50 Apple-1 computers are believed to be in existence (we're not sure how many are actually working, either), and with two checks used to deem Jobs' original home for Apple a historic landmark included, we're sure this auction will top all other Apple-1 sales we've seen.
Source: Reuters