Steve Jobs commemorations begin with Tim Cook letter to Apple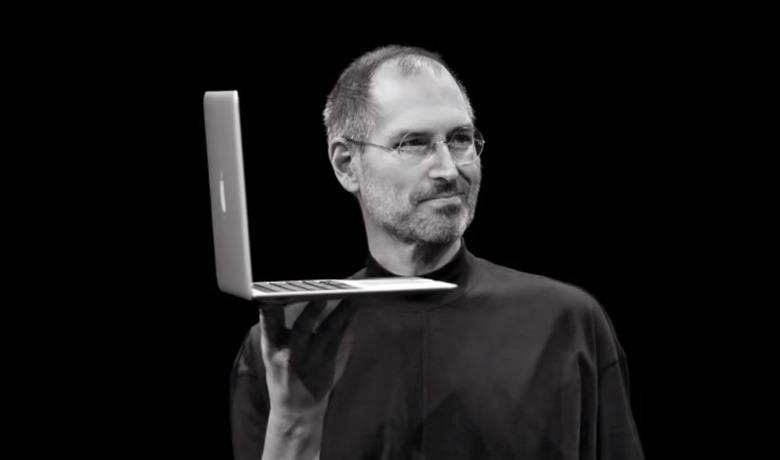 On Sunday, the 5th of October, 2014, it'll have been three years since Apple cofounder Steve Jobs passed away. Today a letter was sent to Apple employees – and subsequently the whole world – by current Apple CEO Tim Cook. That letter is reproduced here.
In this letter you'll see a sincere remembrance of Jobs' influence on Apple and the whole world. Apple also commemorates Jobs' memory by keeping his office untouched. Cook has also made very clear that Steve Jobs continues to be "the foundation of the company" now and forever.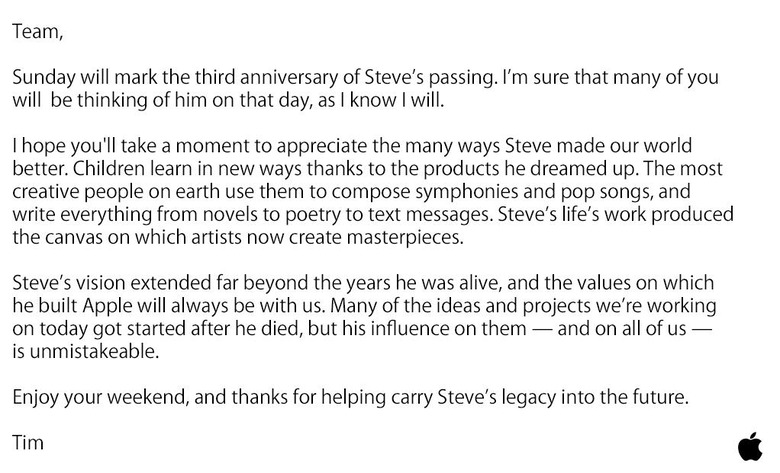 Before the weekend is over we'll likely see more commemorations from Apple and the whole technology community. Last year at around this time Apple produced the following video.
Below you'll also see a Jony Ive tribute speech given on the first anniversary of Jobs passing.
Stick around as we continue to watch as Steve Jobs is remembered and commemorated over the next couple of days – and well into the future.