SteamVR protoype device demoed at Dev Days, won't make you sick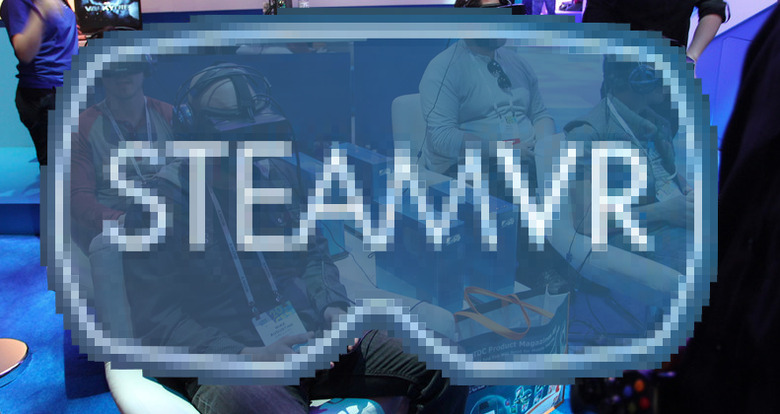 There's a bit of chatter surrounding the Valve event series going on this week inside the virtual reality landscape, starting with what's called SteamVR. This system was introduced in beta just before Steam Dev Days began, and has since been shown by Programmer Joe at Valve to be working in full Beta mode in Steam Big Picture mode with the Oculus Rift developer device. There's also a Valve-made device being shown at Dev Days for developers to try out for themselves.
One of the first experiences with this Valve-made SteamVR prototype hardware to appear has been sent out by none other than developer Garry Newman. This developer created the toolset called Garry's Mod, one that made it relatively easy to work with Valve Software's Source Engine – for ultra-popular games such as Team Fortress 2 or Half Life 2.
It is Garry's experience with the SteamVR prototype headset that we're most interested in for one reason: Oculus Rift makes him sick. While several staff members at SlashGear have used the headset and loved it, your humble narrator hasn't been able to work with the machine for more than a few minutes at a time. In other words – we're in the same boat.
"Virtual reality is something. After playing with the rift for a couple of days and occasionally getting it out to impress friends and family, it hasn't been out of the box. It makes me very sick. Valve showed me their VR stuff (I don't think the fact that this exists is a secret, because it's on twitter, and in the dev days sessions listing, and will probably be announced this morning). Somehow it doesn't make me sick. I was wearing it for a good 20 minutes.

One of the last demos they showed had the player flying through the world.. and I would expect that to make me sick (something about the movement not matching with what you're really feeling).. but for some reason it didn't. And it was really immersive. It's hard to explain just how immersive it felt. Imagine being in a room and looking around and seeing and hearing things in that room. That's what it was like." – Garry Newman
We've yet to see this piece of hardware up close, but it's relatively unimportant in the grand scheme of things. Just as your Xbox One or PlayStation 4 now sits under your TV and you only ever really interact with the LED lights inside it, so too is the outside appearance of the SteamVR machine completely unimportant – only the size and weigh will matter in the end.
Above you're seeing a simple SteamVR Steam Big Picture Mode video as filmed with Oculus Rift. Warning – it'll probably make you queasy.
And the cost, of course. Based on Valve's strategy thus far with Steam Machines, we'd be surprised to see the company manufacture this headset themselves. Even their Steam Controllers are seeing the possibility of working with 3rd-party creators. We shall see soon enough!