Steampunk desk casemod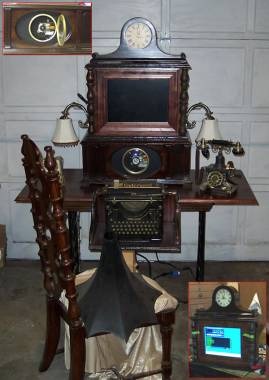 The Steampunk mods keep coming, and they're getting more impressive all the time.  After the success of Jake von Slatt's monitor and keyboard hackery, over at Datamancer they're documenting the development of a whole Steampunk desk, the Computational-Engine, complete with typewriter keyboard, phonograph-horn audio system and even a scanner-in-a-book called the Opti-Transcripticon.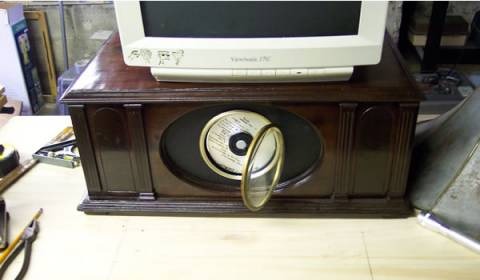 What really makes this project is the attention to detail.  Proper vintage cases and parts are being repurposed, which although antique-lovers might think blasphemous is in fact well in keeping with the "reuse, refresh" spirit of previous generations, and rather than slap a new PC in a wooden box they're even crafting things like copper sheaths for the water-cooling pipes.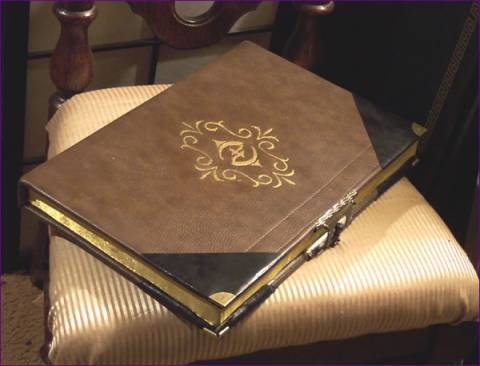 It's a work-in-progress and looks promising already; if you like the look, there are even plans to sell limited numbers of certain pieces, so start saving now!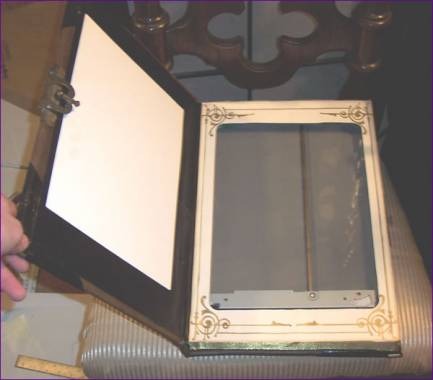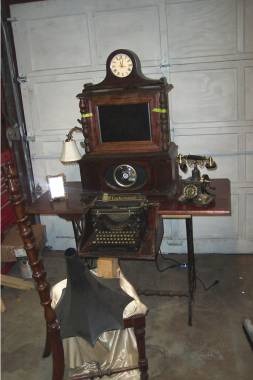 Datamancer [via MAKE]