Create a modern relic: IBM 'board meets Steampunk cool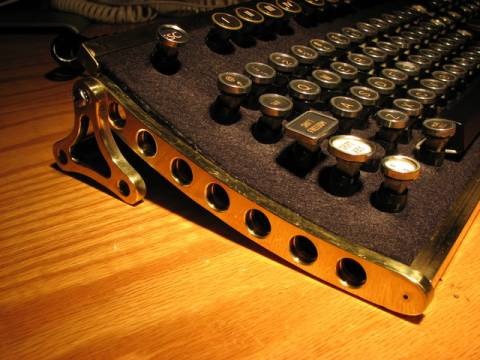 Oh, lord, I wish I was talented in the workshop.  Because seeing things like this insanely gorgeous Steampunk keyboard mod, where an IBM Model M 'board was converted with a whole lot of love'n'attention into something that wouldn't look out of place on H.G. Wells' desk as he battered away at 'The Time Machine'.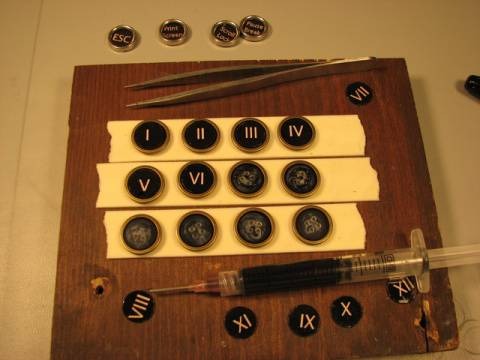 Buttons (as in the things that fasten your shirt at the front) decorated with glass and nickel caps supplemented vintage typewriter keys.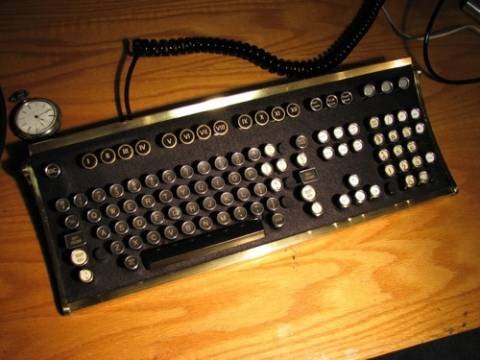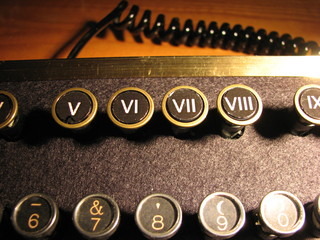 There are videos of the build and of the beautiful beast in action over at Jake's site.  It seems to be getting a bit of a hammering at the moment, so you may have to try back later to see all the photos – trust me, it's worth the wait.
Steampunk Keyboard Mod [via MAKE]