The Steam Machines have begun arriving. Valve's beta program for the SteamOS-centric living room consoles has selected and contacted its 300 beta testers and shipped the consoles. The first ones arrived this weekend, and the unboxing videos and photos have already begun surfacing all over the Internet.
The program released a variety of models to test different configurations at different price points. This will help Valve determine which components are negotiable, which components are must-haves, and what kind of variety to include when releasing the final products to the general public.
In a nod to the beta program, the Steam Machines that have shown up all include 300 ventilation holes on the tops of the consoles. Each Steam Machine has one of the holes specially stamped, each console thereby being tagged to the beta tester using it. As if the vetted and selected testers didn't already feel special enough!
One of the Steam Machines, as Pocket-lint notes, is running a 3.20GHz Intel i5-4570 processor with 16GB of RAM, a Zotac GTX 780 GPU with 3GB of video memory, an ASRock Z87E-ITX motherboard, and a Silverstone ST45SF power supply. That machine was giving a full unboxing expose on Imgur by user Colbehr (sounds like "Colbert", as in Stephen.)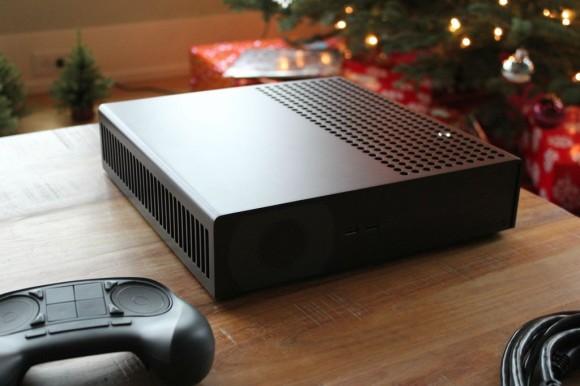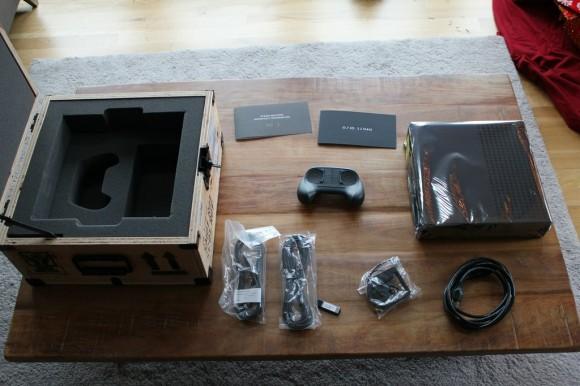 The consoles come with the new Valve-produced Steam Controller, USB and HDMI hookup cables, power source, and a recovery USB. Valve intends to pay very close attention to how the 300 beta testers use the machine and how they feel about it from all aspects of the Steam Machine gaming experience. That information will be used in the final product.
SOURCE: Pocket-lint