Steam digital gift cards just made the holidays easy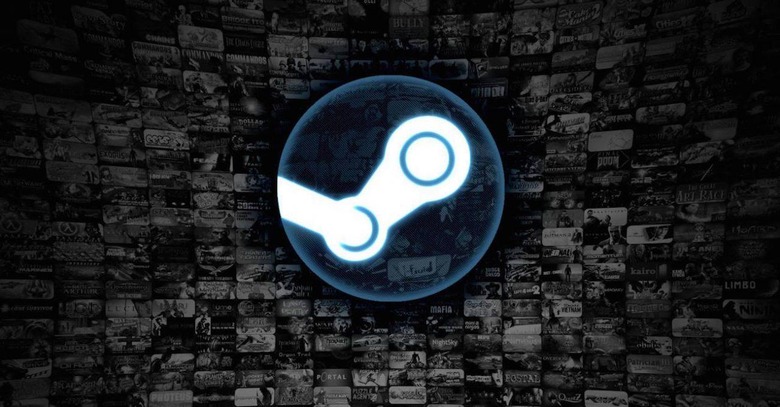 The ability to gift Steam games is one that's been around for a long time, but the problem is that Steam's catalog is intimidatingly large. It can be difficult to pick out a game that you know your friend will like, especially when there's so much to pick from. Steam is doing something to alleviate that issue (at least somewhat) by rolling out digital gift cards today.
Available in denominations of $5, $10, $25, $50, and $100, picking up one of these gift cards for a friend is a pretty easy process, and operates similarly to how you would gift them a game. Simply navigate to this page on the Steam store, select the amount you want and the friend you want to gift the card to, and then checkout. The card will be delivered to their inventory, and then once they accept, the funds will be added to their Steam Wallet.
In that sense, this is just like gifting your friend a physical Steam gift card. Since it's added to their Steam Wallet, they can spend it on anything in the Steam store, whether that's games, DLC, in-game purchases, movies, or even physical items like Steam Link. There are, however, a few stipulations when it comes to purchasing a digital gift card.
For starters, you can't purchase a digital gift card for someone until they've been on your friends list for three days. You also can't use your existing Steam Wallet funds to purchase a digital gift card, so keep that in mind. Aside from those, the only other requirement is that you and your friend both have Steam accounts, so you won't be able to tempt a friend into signing up for Steam by purchasing them a gift card.
This feature is rolling out just in time for the Steam Halloween Sale, which is rumored to begin today. Steam is said to be following that sale with a Black Friday sale next month and, of course, the annual Holiday Sale in December, so there will be plenty of opportunities to use this new feature. We'll see if that rumored Halloween Sale does indeed kick off later today, so stay tuned.