Stealth brings LPC-125LPFM teeny-tiny PC to the market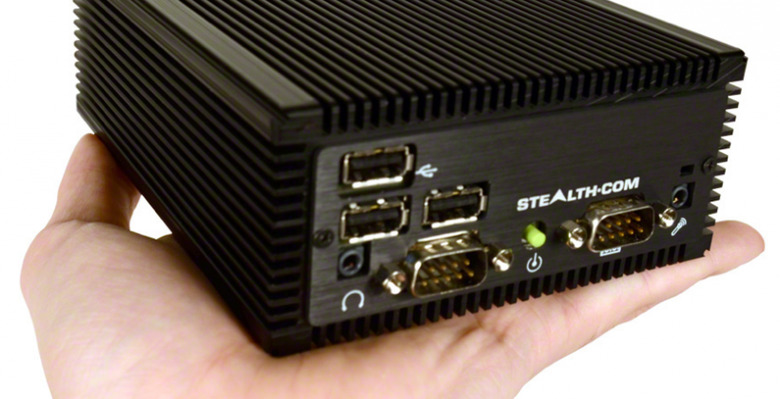 If there's one factor that's to be commended without hesitation about the modern world's current selection of technological breakthroughs, its the fantastically tiny nature of devices like this new computer from Stealth. This is the next in line unit from the small family that is Stealth Computers. It's a 4.6 x 6.1 x 2.0 inch unit that'll sit in your hand without a problem at 1.2lbs (0.54kg) – that's small, and it's no deck of cards inside this similarly sized box. Also note that this is the smallest PC the group has yet offered.
It's a noise-free computer, works at 10-26V of DC power, and some hot power under the hood with the Intel D525 Pineview 1.8GHz Dual Core processor. What's this device made for? They say it's made for embedded and in-vehicle applications as well as mobile applications. Plug in what you need, make it work for you.
You've got Gigabit LAN, 3-USB, 1-external express card slot, Audio In/Out, 2-PS/2 ports, 2-Serial, and Video. And there's a rear-locking DC power connector. And an internal Mini-PCIe card slot that supports up to 4GB of DDR3 SODIMM memory. Also inside is a massive 55GB solid state drive (SSD) for vibration, shock, and extended operating temperatures including -10 to +45C or 14 to 113F.
You can configure this system with Microsoft Windows 7/XP, Linux, or whatever you want – Stealth will configure the computer to meed the needs of the OEM or end user, that being you, of course. Starting shipping price on the LPC-125LPFM is $895.00 USD and you can order it from Stealth.