Starting next month, it's going to be very difficult to stream Friends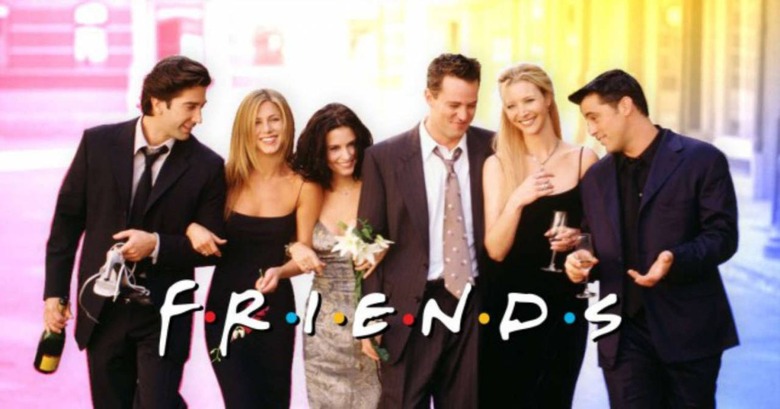 Friends, one of the most popular sitcoms from the 1990s, will be very hard to stream starting next month. As we've expected for months, the sitcom will disappear from Netflix's library on January 1, 2020, when the service's rights to the show end. Friends will eventually make a return to on-demand streaming via the HBO Max service, but it will take around five months for that to happen.READ: Streaming exclusives are driving consumers back to piracy
Though we've been hearing around HBO Max for months, the streaming service won't be available until May 2020. Priced at $14.99/month, the service from WarnerMedia aims to take on Netflix and other competitors in a big way: by offering some of television's most popular shows, including Friends and The Office.
The '90s produced many hit sitcoms, but few have had the staying power of Friends. Whereas other series like The Drew Carey Show and Family Matters have largely faded away, Friends continues to dominate nightly multi-episode blocks of live television on top of drawing in record numbers of streamers.
It's no surprise that WarnerMedia is bringing Friends to its streaming platform, but that is temporarily bad news for fans. The five-month gap between when the show disappears from Netflix and when HBO Max opens to subscribers will effectively make the show unavailable on all major on-demand streaming services.
As noted by The Verge, the show remains available to rent or buy through digital video services like YouTube, but the price is substantial for those wanting access to the entire series. Alternatively, buyers will need to turn to live television services like cable or OTT platforms like Philo in order to DVR the series. The DVDs remain an option, as well, but fewer consumers own devices that can play them.
The show's absence will highlight a growing issue that consumers face with the streaming market: it keeps fragmenting. Whereas cord-cutters used to ditch cable in order to save money, the rise of many competing streaming services has caused popular shows to be spread far and wide, forcing people to sign up for half a dozen or more services in order to watch all of their favorites. This issue has been blamed for growth observed in BitTorrent traffic.