Starship pits self-driving delivery bot against drones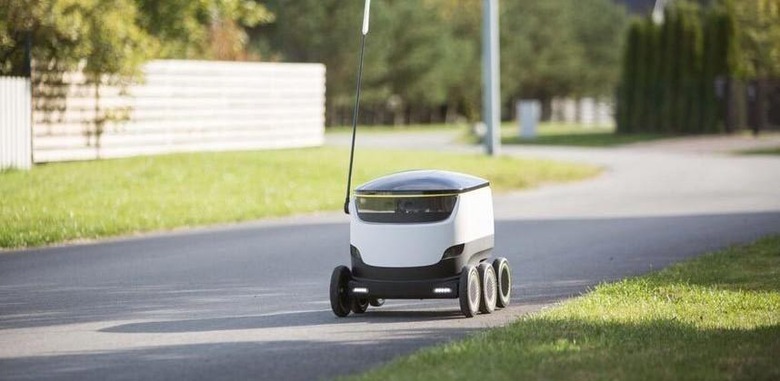 With all the advancements of drones in the last year, it might seem like they are well on their way to becoming the standard delivery method in the near future. However, Starship Technologies has a different idea in mind: small autonomous robots that can drive along sidewalks to make deliveries. The little rovers are electric-powered, travel at an average speed of 4 miles-per-hour, and can carry up to two grocery bags worth of items, up to 20 pounds.
Starship, which was created by former Skype founders, says the delivery bots can make their trip in timeframes of 5 to 30 minutes, arriving in time slots that are convenient for customers. This not only eliminates having to wait for deliveries, but also means the bots are 10-15 times cheaper than a driver or bike courier, and are more efficient.
While the robots are almost entirely autonomous, Starship says they are still monitored by humans incase they get lost or make a mistake. Also, the compartment with goods inside is locked, and will only open with the customer's smartphone. This is a good start, as this whole concept seems to be a target for theft or vandalism. The smartphone app will also let users track the robot's progress.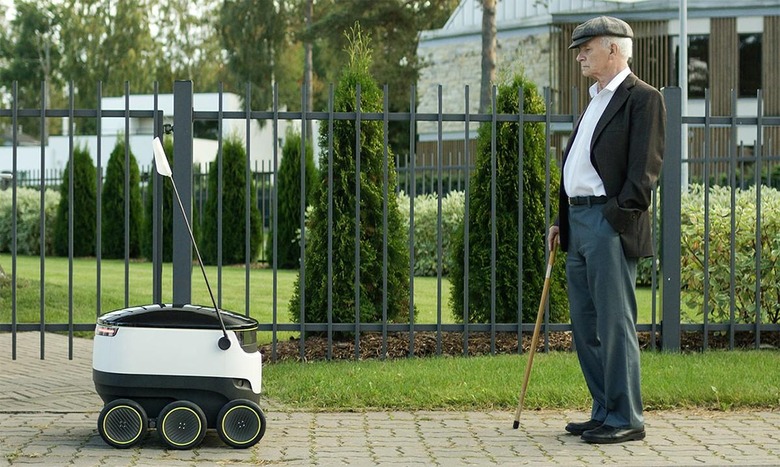 While based in London, Starship says they are planning to launch pilot delivery programs in the UK and US in 2016. So far, it doesn't seem like the rolling bots offer much advantages over delivery drones, but with regulations still in development over unmanned aircrafts, Starship's solution may become a reality much sooner.
SOURCE Starship