Starship has big campus plans for its robot delivery fleet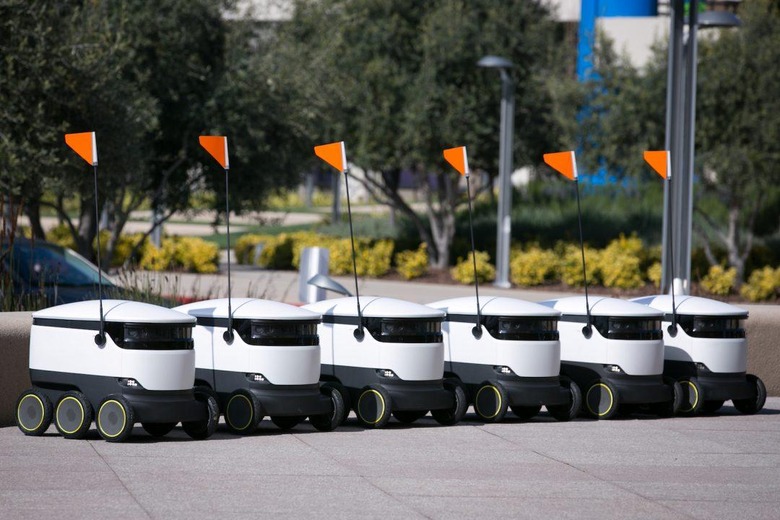 You may soon be sharing a campus sidewalk with an autonomous delivery robot, with Starship Technologies launching a fleet of its six-wheeled self-driving 'bots in California. The startup had been operating residential trials in the US and Europe, with the robots delivering take-out food and more.
Now, they're headed en-masse to Intuit's campus in Mountain View, CA. The company has a 4.3 acre facility with numerous buildings and parks; the Starship robots will be able to deliver food around the facility. Meanwhile, new robot garages – which Starship refers to as "pods" – have been set up in different spots.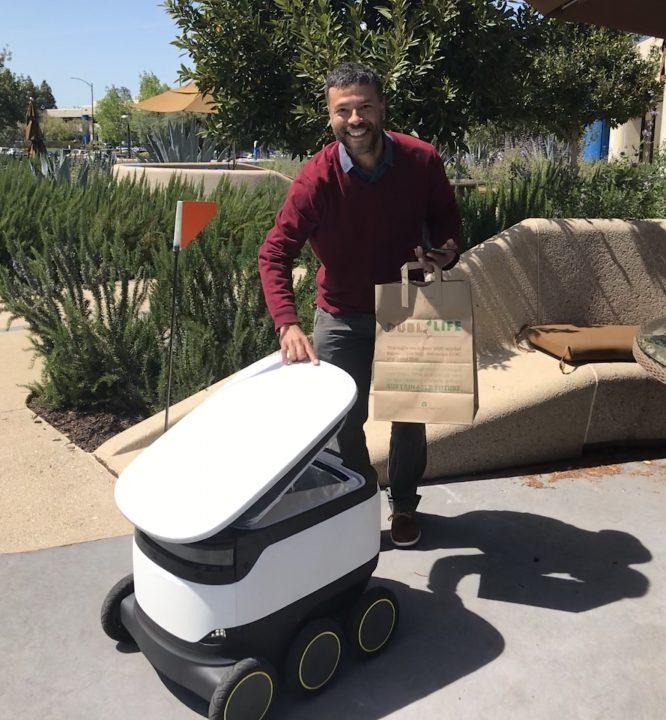 Each is capable of automatically swapping out the battery of the Starship robots, which resemble an oversized cooler on wheels. They also act as a temporary home for the robots, when they're not being used. Different sizes and designs of pods are on offer, depending on the scale of the robot fleet and the environment they have to fit into.
Assigning tasks is done via a smartphone app, and the robots autonomously navigate their way around the campus. Initially, Intuit is using them to deliver food and drink orders: apparently breakfast sandwiches are currently the most popular item on the menu. It takes an average of 17 minutes for each delivery to be made, Starship says.
However the possibilities go beyond just avoiding cafe lines, the company points out. Starship envisages a fleet of its robots dispatching tools, spare parts, and other items around campuses, with plans to have thousands at work by 2019. Although the robots drive themselves and are programmed to deal with pedestrians and other traffic, they're remotely monitored by human operators.
Those operators can take control of the robots at any time, should a situation arise of which the AI isn't ready for. The company doesn't say quite how often that happens, mind, though points out that its robots have completed more than 100,000 miles of trundling across 100 cities around the world.
The campus roll-out will continue through 2018, and Starship Technologies is opening up the service for other organizations which might want a 'bot flock of its own. No word on how much getting these AI couriers set up will cost, however.