Stardew Valley version 1.5 content update in the works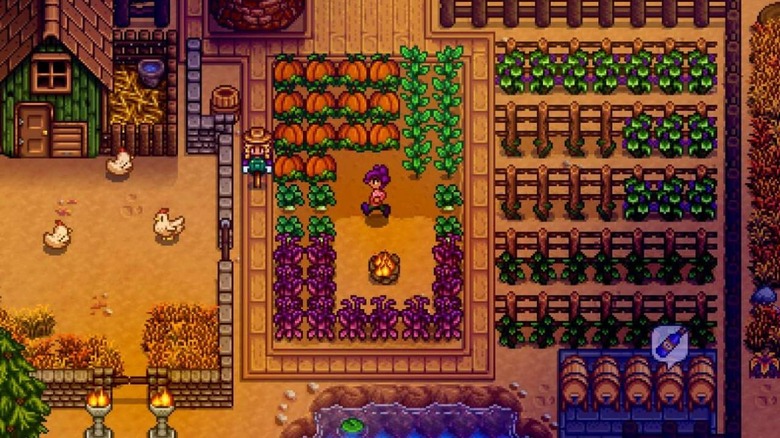 For the past several months, Stardew Valley mastermind Eric "ConcernedApe" Barone has been working to bring the game's 1.4 update to all platforms. With that roll out now complete, Barone has made a big announcement: Stardew Valley's version 1.5 update is now in development. We know that version 1.5 will be another content update, but beyond that, details are slim at this point.
Barone shared the news on Twitter, where he thanked everyone for the well-wishes during Stardew Valley's recent 4-year anniversary. Barone says that with 1.4 now out on "all intended platforms," his attention has shifted to version 1.5, which will be another free content update.
Thanks everyone for the Stardew Valley 4-year anniversary wishes. It's been a pleasure, and I look forward to another great year! Now that 1.4 is out on all intended platforms, I'd like to announce that there will be another free content update (1.5)..it's currently in the works!

— ConcernedApe (@ConcernedApe) February 26, 2020
The scope of the update hasn't been revealed yet, but typically, these content updates are big ones. Version 1.3, for instance, added multiplayer to the game, allowing up to four players to manage a farm together. Version 1.4 – the most recent content update – fleshed out the game in a number of ways, from adding a new map to adding new end-game content and new events for all spouses in the game.
Needless to say, given the scope of previous content updates, it'll probably be a while before version 1.5 launches. For that matter, it could be some time before Barone even says anything new about it, so expect to be waiting on new details for a little while at least.
Barone is a developer who has quite the full plate these days. In addition to continuing his work on Stardew Valley, he recently revealed that he's working on two other games – though he asked people not to get too hyped for those. We'll keep an ear to the ground for more on Stardew Valley version 1.5, and we'll let you know when Barone shares new information.