Stardew Valley's big multiplayer update is now live on PC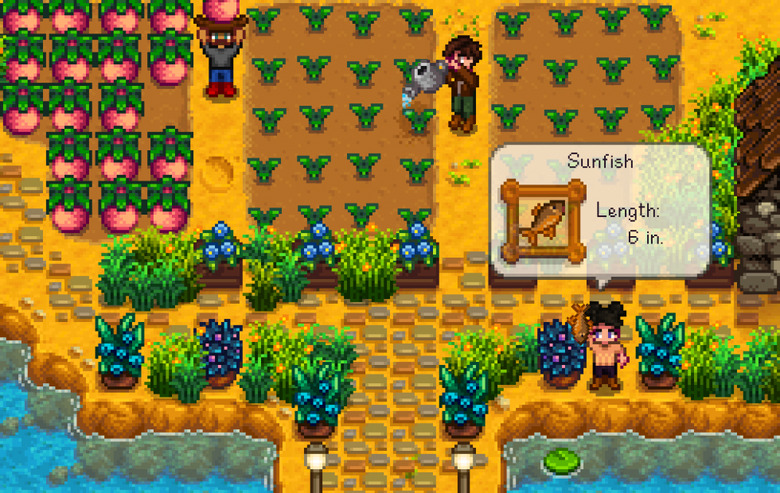 Today is a big day for Stardew Valley fans, because multiplayer has arrived at last. That's the case in the PC, Mac, and Linux versions of the game at least, and the update that enables multiplayer is actually a massive one. That's because it's also adding a bunch of new content to the game, so there's plenty here for folks who prefer playing alone as well.
Over on the Stardew Valley blog, developer Eric "ConcernedApe" Barone details some of the new content coming along with this update. He says that he's left the list fairly vague so as not to spoil the sense of discovery, but even with that in mind, it's still pretty extensive.
Two of the biggest additions actually center around winter, which is usually a period of downtime for players as there's nothing to farm. In Stardew Valley 1.3, players will encounter a traveling winter festival that will make a stop in Stardew Valley for a few days each year. Barone also hints at the addition of a "winter mystery" that will lead players to new "secret" type of collection, which is very exciting for those who have already done everything there is to do in Stardew Valley.
There are also new items like decorations that change with the seasons and garden pots, which allow you to grow crops indoors. Players will also be able to change their professions (for a price, Barone warns), while a new mystery crop has been teased. You can even put hats on horses if you feel so inclined, so it sounds like this update has a bit of everything.
One update 1.3 has been applied, you'll see a new "Co-op" button appear on the main menu screen, which you can click to join an in-progress multiplayer session or host one of your own. All in all, it sounds like this is a really big update that has plenty to offer, and it's available now for both the Steam and GOG versions of the game. Nintendo Switch is the next platform on deck to get multiplayer, which will then be followed by PS4 and Xbox One. We'll let you know when there's more information on the console versions of this patch, so stay tuned.