Stardew Valley Multiplayer Mode Finally Detailed - Here's What To Expect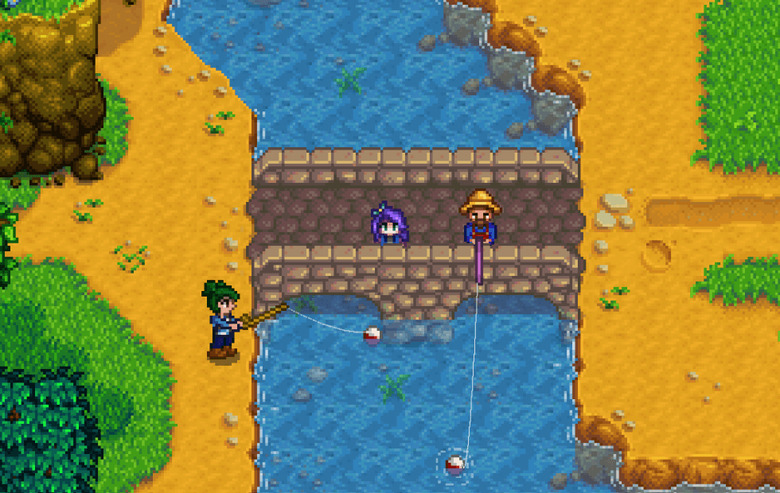 It's been a long time coming, but today we're finally get significant details about Stardew Valley's upcoming multiplayer mode. Fans of the indie darling have been waiting a long time for these details to be released, and after getting the core systems in place, developer Eric "ConcernedApe" Barone and publisher Chucklefish are ready to share them. Unfortunately, you'll be stuck waiting a while longer if you were hoping that Stardew Valley's multiplayer mode would release this year.
In a post to the Stardew Valley blog, Chucklefish developer Tom Coxon – who has been helping Barone implement this multiplayer mode – announced that it won't launch until Stardew Valley version 1.3 sometime in early 2018. That's quite a bit longer than any of us were expecting, but as Coxon points out, implementing multiplayer in game that was created as a single player ordeal is difficult.
READ MORE: The Best Games of 2016 – Stardew ValleyThe good news is that Stardew Valley multiplayer will enter a beta test toward the end of this year, so if you absolutely can't wait to try it out, you can always take advantage of that. You won't need to set up a server to play with your friends on PC, as multiplayer will be handled through Steam invites. The developers say they haven't worked out how the invite and join system for non-Steam versions of the game will work, but assume it'll be something similar.
So, what will your multiplayer game look like? Shortly after you begin your adventure in Stardew Valley, Robin will offer to build up to three additional cabins on your farm – one for each of your friends. Your friends will play in your game as farmhands, and they'll be able to do pretty much everything the host player can do. They'll be able to adventure through the caves, maintain and sell crops, forge friendships with other villagers, and even get married.
The host player will still need to make decisions like when the day ends and when the group will attend festivals, but for the most part, farmhands will have the freedom to play how they like. You'll even be able to marry your friends if you see fit. We'll probably hear more about this as we get closer to 2018, so stay tuned for additional details.