Stardew Valley multiplayer just got a PC release date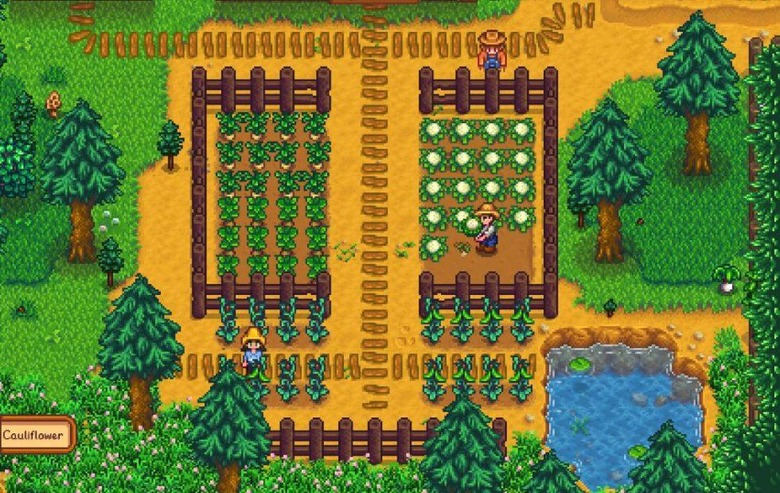 Since the moment Stardew Valley launched back in 2016, multiplayer has been one of the most anticipated additions to the games. After a period of beta testing, it's nearly ready to roll out on PC, Mac, and Linux. While it probably isn't going to look a lot different from the beta that's currently available, this is exciting news for more reasons than one.
Stardew Valley's multiplayer launch was actually announced by way of a new trailer that was published just a few minutes ago. Stardew Valley version 1.3, which includes the game's multiplayer component, will be officially available on PC, Mac, and Linux on August 1. A significant portion of the player base has likely already seen what it has to offer, as a publicly accessible beta has been available since the end of April.
Though multiplayer is the biggest new feature in version 1.3, that isn't the only thing the update adds. There's also some additional content to be found within the update, such as new heart events, new enemies, and new items. It isn't quite as massive as some of Stardew Valley's previous content updates, but there will definitely be some new things to check out for those who aren't really interested in multiplayer.
1.3's launch on PC is good news for other platforms as well. Multiplayer support is currently planned for most platforms, including Xbox One, PlayStation 4, and Nintendo Switch. Now that the PC, Mac, and Linux version of 1.3 will soon be in the books, Concerned Ape and Chucklefish can shift their focus to bringing it to consoles as well.
When that will happen is anyone's guess, but we do know that the Nintendo Switch will be the first console to get multiplayer. We'll keep an eye out for more information about the console version of update 1.3, but for now, head down to the comments section and let us know if you're looking forward to playing multiplayer in Stardew Valley.