Stardew Valley's big multiplayer update beta is here: How to get it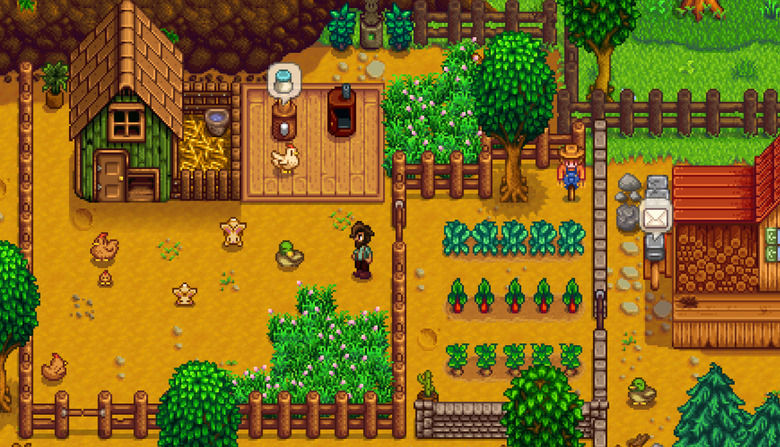 Today is a good day for anyone who loves Stardew Valley. At long last, the game's highly-anticipated multiplayer update has entered beta, meaning that we're hopefully just a short time away from its official release on PC. You don't have to wait until multiplayer ships with a patch for the live game to play it, however – as this is a public beta, anyone with a Steam copy of the game can take it for a spin.
Yes, unfortunately that means you GOG users are going to have a wait a little bit longer for your shot at the beta. Over on the Stardew Valley blog, we're told that a GOG version of this patch should be going live in the next few days, so sit tight.
If you want to join the beta over on Steam, opting in is fairly straightforward. Simply right-click Stardew Valley in your Steam library, then select "properties." Click over to the beta tab in the pop-up window and type "jumpingjunimos" in the space where it asks you to enter a beta access code. After that, click the "check code" button and once access has been approved, select the "beta" option from the drop down list. Once you've done that, the beta will automatically download, giving you access to Stardew Valley's multiplayer mode.
To make sure everything runs smoothly, you'll want to back up your existing saves and make sure to disable any mods that haven't been updated to work with Stardew Valley version 1.3 (which, if you're installing the beta today, is probably all of them). You can use your existing save files to host a multiplayer game, but honestly, it would probably be more fun to start a new game with your friends instead of adding them to your existing one.
Stardew Valley's developers note that all players will share farm space, money, and world updates in a multiplayer game, but each character will have separate inventories, skills, and NPC relationships. The beta also contains new single player content, but details about that aren't being shared at the moment. We don't have a timeline for when the multiplayer update might officially launch, but hopefully if this beta goes well, we'll only be waiting a few weeks.