Stardew Valley for Nintendo Switch finally gets a release date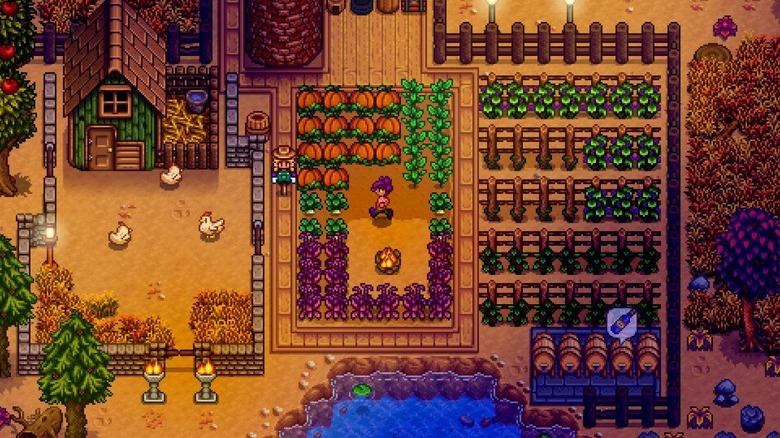 Back when Nintendo first revealed the line up of indie games destined for the Switch, the announcement of Stardew Valley came as something of a surprise to pretty much everyone. One of the most exciting success stories of 2016, it turns out that the appeal of playing Stardew Valley on the go is very strong among Switch owners. After months of waiting, we finally got a release date for Stardew Valley on the Switch today, and it'll be available a lot sooner than you probably think.
As revealed by developer ConcernedApe on the Stardew Valley blog, we now know that the game will arrive on the Switch on October 5. That's just three days from now, so you Stardew Valley addicts don't need to wait much longer before your next fix is in. Even better is that Stardew Valley will cost the same $15 is costs on PC, bucking a rather upsetting trend where Switch versions of games cost more than they do on other platforms.
For those who are unfamiliar with Stardew Valley, all you need to know is that it's a farming simulation not entirely unlike Harvest Moon. Players will get to work restoring their grandfather's old farm, which is located in a region called Stardew Valley, just outside of Pelican Town. The farm has been retaken by nature in the years since your grandfather died, but with a lot of work, you can turn it into a thriving business once more.
You won't spend all of your time farming, however. Stardew Valley also features a cave full of monsters and loot to explore, and over time, you'll build relationships with all of the residents of Pelican Town. Whether your spend your days farming, spelunking, fishing, or just getting to know your neighbors, Stardew Valley offers a lot to do and people love the game for it.
If you have a Switch and you haven't played Stardew Valley yet, this seems like the perfect time to dive in. Keep in mind, too, that the Switch will be the first console to get Stardew Valley's new multiplayer mode, so if you don't own it on any other platform, picking up on Switch may not be a bad idea. We should see Stardew Valley's multiplayer mode launch on PC sometime next year, so stay tuned.