Star Wars X-Wing vs TIE dreams die as Attack Squadron axed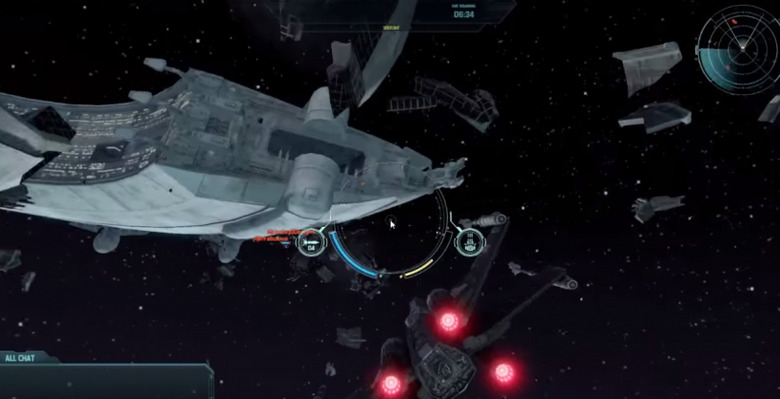 If you've been playing the space-fighter game Star Wars: Attack Squadron regularly, you might already know the bad news. This game has been in development for some months, and even went so far as to have an Open Beta sequence so that players from the public might give it a go. Unfortunately for them – and for us – the game's developers have opted to move on to other projects.
The extra-bad news about the announcement made this week is that it doesn't make the possibility of future X-Wing or TIE-Fighter games any more likely. Disney owns Lucasfilm now, as well as the broken bits of LucasArts – the defunct gaming sector of the Lucasarts empire. At this time there's no evidence that Disney's influence had anything to do with the future of this game – or lack thereof.
On the other hand, when Disney shut down LucasArts, they also cancelled Star Wars 1313 as well as Star Wars: First Assault. So there may very well be some influence here we're not entirely aware of – we've reached out to Disney for more information.
Above you'll see some Star Wars: Attack Squadron gameplay courtesy of "theunknownwatcher." Looks pretty slick! Unfortunately it would appear that a browser-based Star Wars fighter just wasn't meant to move forward – now time for the full-fledged, AAA titles!