Star Wars VR trailer released to Google Cardboard on YouTube (unofficially)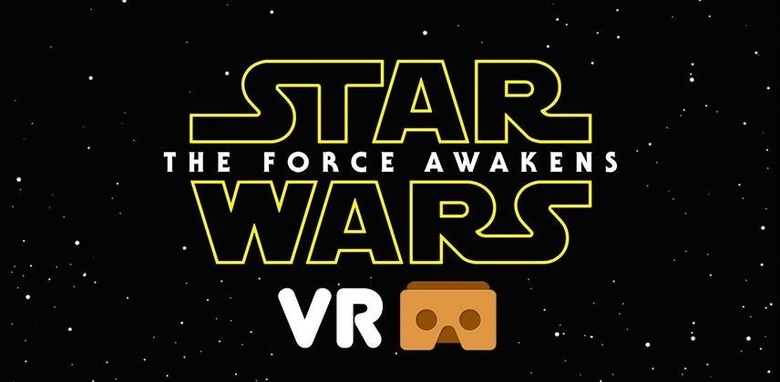 Today we begin to see what it'll be like to be part of the Star Wars universe in virtual reality. While we saw the Facebook release of a 360-vision speeder journey through a shipyard on Jakku yesterday, today we're going to the planet with VR goggles on. Today we don't just imagine what it'll be like to look around this environment – we can really do it! And you can too – all you'll need is a pair of Google Cardboard goggles and your smartphone.
As we discussed yesterday, Facebook 360 video is not especially cross-platform friendly. The first videos to have been posted to the platform do not have "download" buttons sitting anywhere out in the open, and files are stored in a grid of squares rather than a flattened spherical image (as YouTube saves their files).
So we're stuck in Facebook where there's no Google Cardboard VR support. You can watch the video on your phone, but you're still just using your phone as a window, not as a whole new set of eyes.
While we expect Facebook's 360 spherical videos will work with systems like Oculus Rift and Samsung's Gear VR in the future, we want to get in on this Star Wars ride now! So we stayed up last night and made a VERY ROUGH cut of what it'll look like once ILMxLAB starts releasing videos like these to YouTube.
Follow the following steps to initiate Star Wars VR:
1. Open This Video up in YouTube on your iPhone or Android device.
2. Turn your device sideways (landscape mode).
3. Tap the Cardboard icon*
4. Place your device in your Google Cardboard headset.
5. Look around to experience the video in 360 degrees.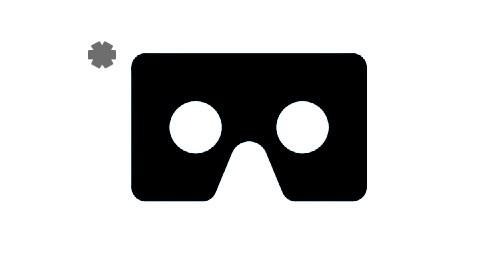 And bang! You'll be speeding along on Jakku like a pro!
Above you'll see the video interactive in YouTube the way it's interactive on Facebook. Remember that the visuals here aren't going to be NEARLY as fine to look at as they are in the original – we had to do some real funny editing to make this look OK.
We're hoping Facebook allows this to be released for Google Cardboard so as many people as possible can experience the virtual goodness of the original resolution imagery. For now we've just got the jacked-up demo you see above.
Below you'll see the demo as it's posted on Facebook.
Stick around as we see more Star Wars in the virtual realm with ILMxLAB through the future! Watch the SlashGear ILMxLAB tag portal for more!