Star Wars trailer details: a little short for a stormtrooper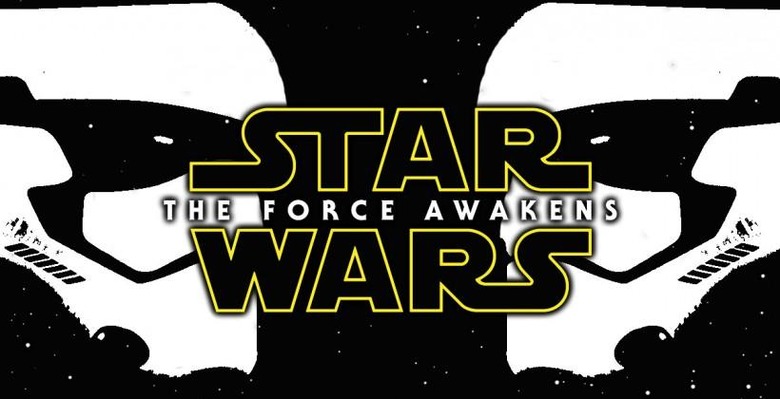 Star Wars 7, also known as Star Wars The Force Awakens, has a single teaser trailer out – with only a bit over a minute of actual, non-blacked-out footage in it. Today we're going to continue our analyzation of that footage – this time from a Stormtrooper perspective. If you're not interested in knowing any SPOILERS based on intuition and/or leaked material, please, by all means, turn back now. This article uses sources which may or may not have insider data on the films as they're being made.
The first bit you're going to see here is a clip from the teaser trailer for Star Wars. This clip JUST shows the stormtroopers as they appear in their shuttle, and that shuttle's front door opening. Take special care to notice the particular stormtrooper the camera focuses on. It all happens so quickly you might just miss it.
In a still shot the focus is a bit more obvious.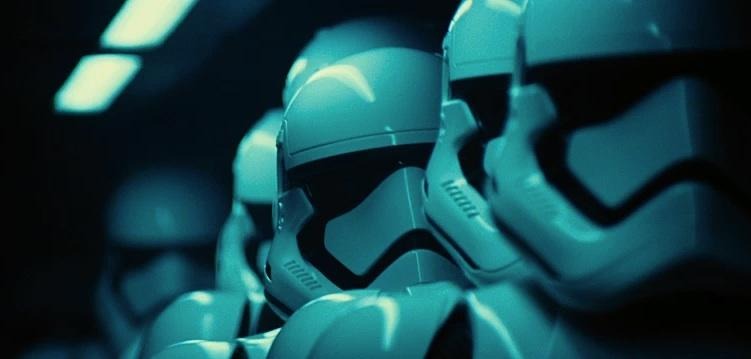 Speculation on this bit from Jason Ward on Making Star Wars suggests that the stormtrooper we're focusing on here is John Boyega. This scene might very well be the first scene in the The Force Awakens, and these Stormroopers might very well be the first figures you see in this new trilogy.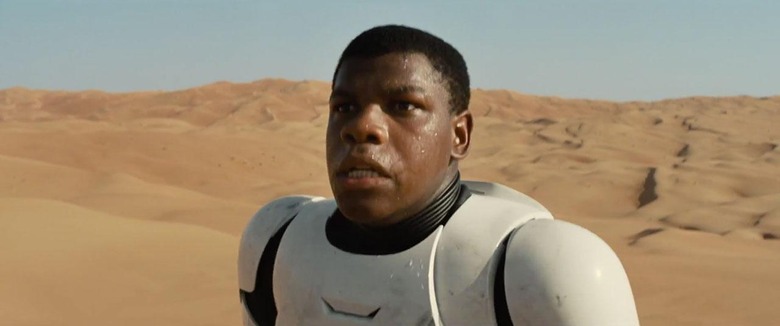 Boyega is 5-feet, 9-inches tall. Apparently the average height for a Stormtrooper in this new series is 6-feet tall as evidenced by Ward's suggestion AND by the detail we've just obtained this morning. Our bit of detail comes from actor Phoenix James.
The video you're seeing above was hosted by James' own personal Vimeo account. The original – now edited – version of the description for this video reads as follows: "Phoenix James fulfills his childhood dream of being a Stormtrooper in new movie Star Wars."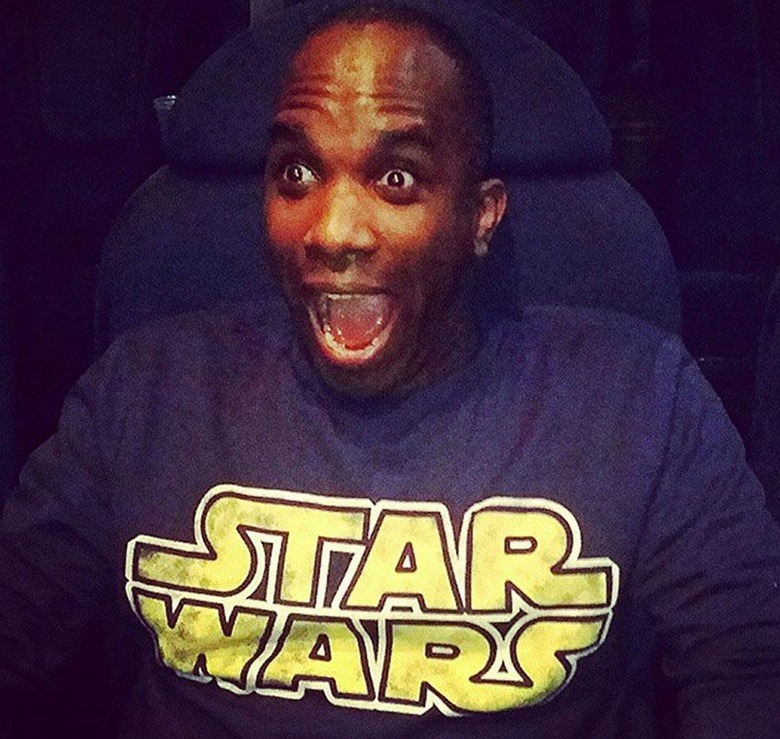 Above you'll see Phoenix James' excited face "at seeing the Star Wars Episode VII: The Force Awakens teaser."
James most recent Tweet suggests he was asked to remove all mentions of his role from the web.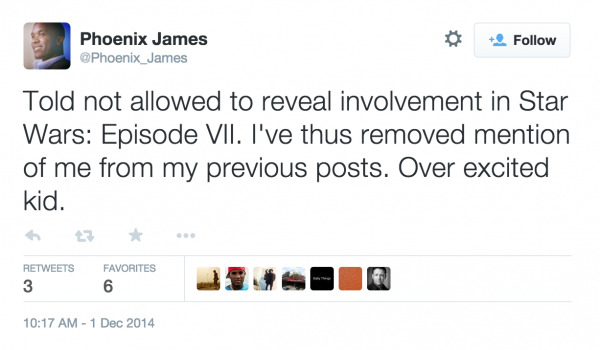 James is 6' (1.83 m) tall according to his IMDB bio.
John Boyega is 5' 9" (1.75 m) tall according to his IMDB bio.
The original "Short Stormtrooper" Mark Hamill is 5' 9" (1.75 m) as well, also according to IMDB. So John Boyega, the new Short Stormtrooper is the exact same height as the original Short Stormtrooper – and we'll be compiling additional Stormtrooper actor heights in the near future. For now – keep that 6-foot figure in your head for later documentation.

BONUS: James most recent tweet quotes a letter from Boyega to the public, thanking them for their well-wishes and slyly sending a shout-out to those that called out his having black skin in a Stormtrooper as being strange. This reinforces James being a Stormtrooper and adds a bit of fuel to the idea that the empire has always chosen Stormtroopers with skins of every shade – since the beginning.