Star Wars: The Old Republic Galactic Starfighter expansion early access now available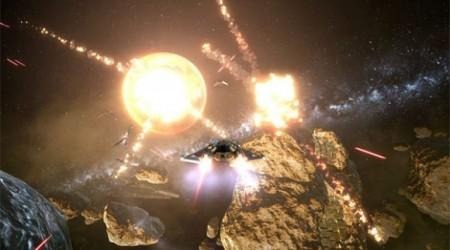 In October, we mentioned that a new expansion pack was coming to the free to play game Star Wars: The Old Republic. The new expansion is called Galactic Starfighter and puts players behind the controls of a starfighter in the battle against the Sith and the expansion is available to play now for subscribers. The expansion pack will allow players to battle in a 12v12 PvP dogfight between the Sith Empire and Galactic Republic factions.
Players will be able to compete and advance their position to earn experience and unlock requisitions for new weapons, powers, and abilities for their starfighter. EA says that anyone that subscribes will be able to get into the Galactic Starfighter action and become part of the combat. No minimum character level is required to play the new expansion.
Subscribers will get some exclusive rewards for the expansion. Those rewards include custom paint jobs, two pilot suits, and two titles. Preferred status Players will be able to join the Galactic Starfighter play on January 14.
The general public will get access to the expansion on February 4. Star Wars: The Old Republic originally launched as a subscription only MMO set in the Star Wars universe. After a decent launch, subscribers began to dwindle and the game eventually went free to play.
SOURCE: SWTOR