Star Wars: The Last Jedi hit Android with Google AR Stickers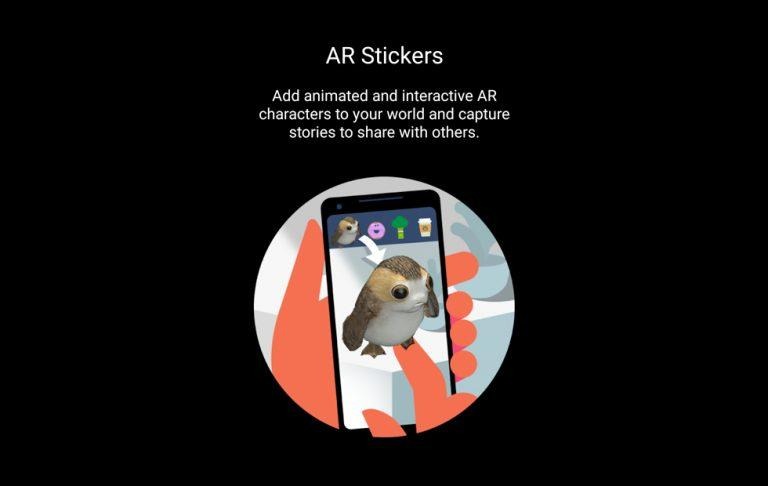 Android users were gifted a set of AR "stickers" today from Star Wars: The Last Jedi and Google. To attain these stickers, users had only to download the AR Stickers app if they'd not already done so, then open up their standard Camera app. This new set of stickers was available initially only to those with a Google Pixel device.
Below you'll see the Google Pixel 2 / The Last Jedi AR Stickers video spot. This release was made in concert with the release of Star Wars: The Last Jedi, which hits theaters later this week. OF NOTE: The video description suggests that the user might "battle Stormtroopers" in the app – but that won't really work unless you've got some real movie magic up your sleeve.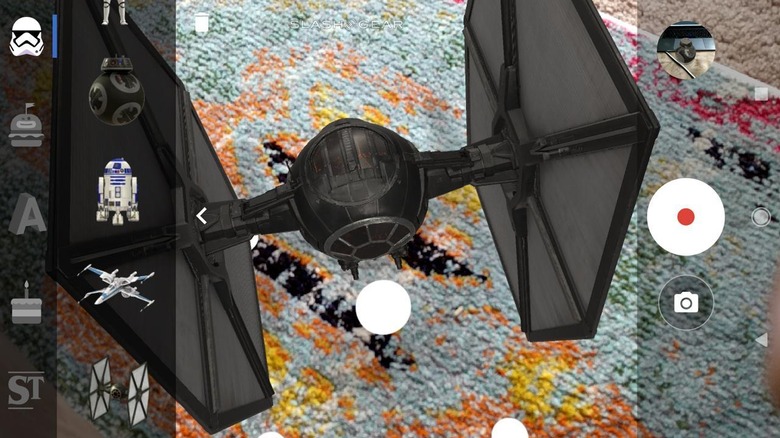 "Pixel's new AR Stickers let you battle Stormtroopers from Star Wars: The Last Jedi," said Google, "Team up with your favorite characters from Netflix's Stranger Things, and express yourself with animated Foodmojis."
On the other hand – while you might not be battling the stormtrooper, the stormtrooper (and other stickers) DO react to you, and to other stickers. You can set a TIE fighter up on one end of the room and R2-D2 on the other – one will attack the other, and the other will flip directly out about it. Get close and personal with a stormtrooper and he'll demand that you "move along" as such.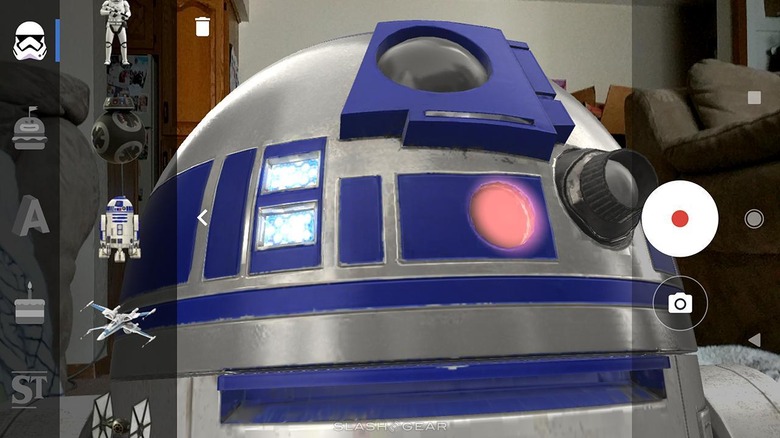 Now, to see if we get the same experience on Google Pixel 2 as we do on Google Pixel 1. We'll be keeping a keen eye out for these apps as they're inevitably ported to other Android devices.
This app does not work on its own – it's part of the standard Google camera app. To access the apps functionality, go to the Camera app and tap the three horizontal lines button. That should bring up options for Slow Motion, Panorama, Photo Sphere, Lens Blur, Settings, and AR Stickers. Tap that AR Stickers icon and you'll be on your way.
Those Pixel users who wish to take part in the release of these Star Wars AR Stickers should head over to Google Play and tap the install button. On a desktop computer, the user may also log in to their Google account and download this app remotely – just so long as they target a Pixel smartphone.