Star Wars Rogue One Director Krennic's Shuttle LEGO Review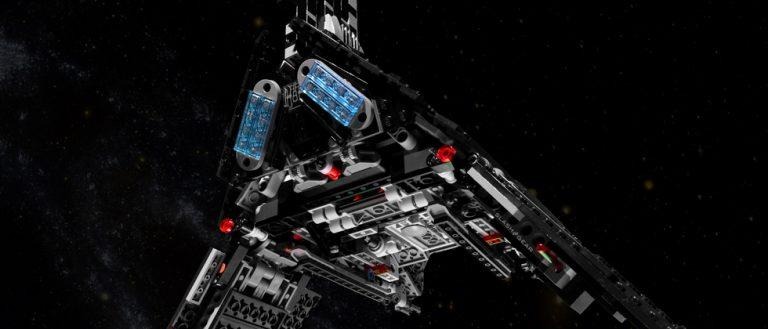 One of several LEGO sets made for the release of Star Wars Rogue One is here – Director Krennic's Shuttle. Behold, the LEGO Empire's award for Best Dressed in pre-Yavin attire goes to none other than Director Krennic. He'll be arriving in his all-black shuttle to emphasize his white outfit – and cape, of course. This vehicle should remind any hardcore Star Wars fan of the Emperor's own shuttle – and several other three-winged beasts made for only the most powerful of Imperial agents.
Disclaimer: This set was given to us by Disney (for free) to review early – and to shoot a note to the public about the Rogue One #GoRogue fan event starting on the 30th of September, 2016. More on that near the end of this review. For now, have a peek at this top-notch pile of LEGO.
It includes lots and lots of black pieces.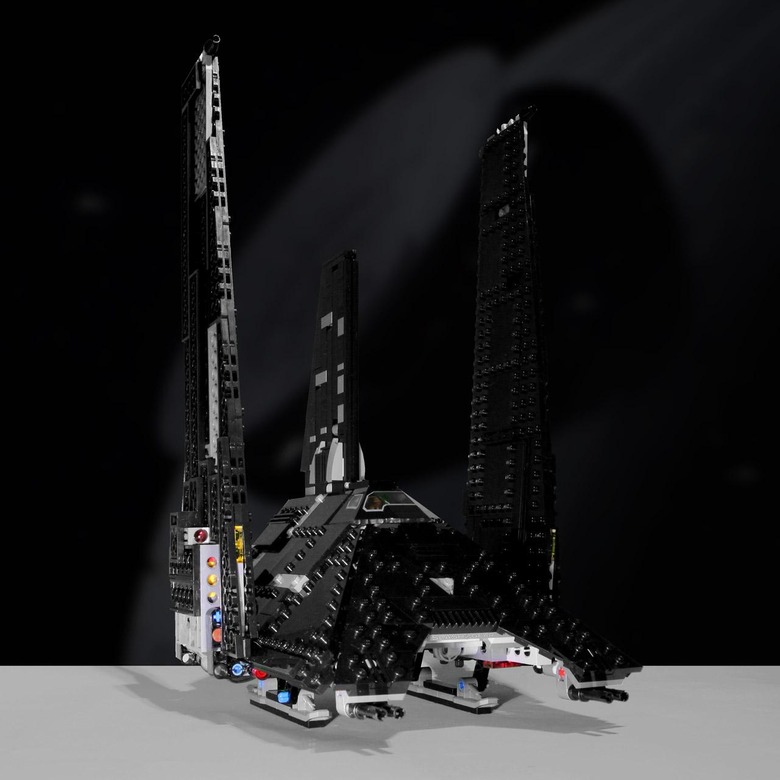 I've put together a number of triangular space vehicles from LEGO, including the massive elder shuttle (Imperial Shuttle 10212) and the more recently-released T-16 Skyhopper (75081) (now as retired as the far larger Imperial Shuttle) – very massive and quite small, respectively. This newest shuttle from Rogue One is right in the middle.
The T-16 has room for one minifigure – and barely that. Director Krennic's Shuttle has a seat for the Director himself up top as well as four Death Troopers down at its sides.
I would not want to be one of these troopers, as it would get quite claustrophobic, but they DO fit inside just fine, all flaps closed.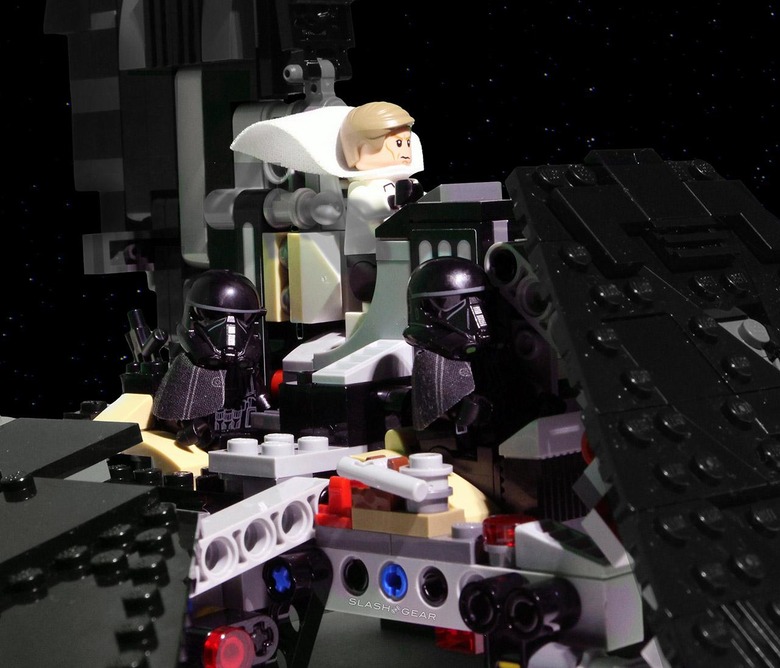 While four Death Troopers are able to fit inside the ship, the set includes the following minifigures:
1x Director Krennic
2x Death Trooper
1x Bohdi Rook
1x Commando Pao
1x Imperial Security Droid (not necessarily K-2SO, but whatever!)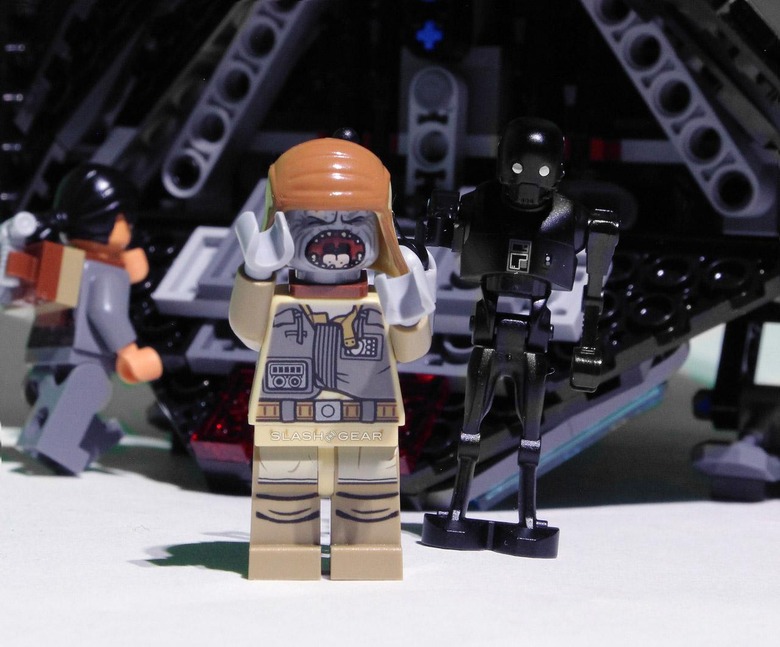 If I want to put each of the five non-droid minifigures in each of the provided seats on this shuttle, they fit fine. There's also room for the droid up near the front, but it's not really meant to fit whilst flying.
What's most impressive about this vehicle is its rear end, believe it or not.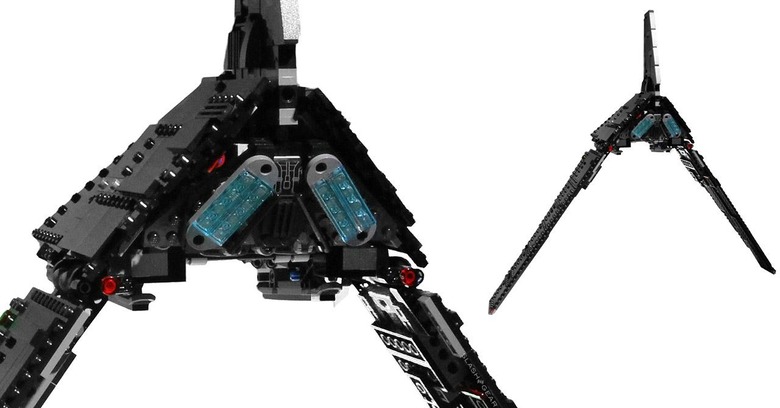 Whoever decided to go the extra mile in making sure the back end's engines were really done nicely – they made the right choice.
While this shuttle is does look fine sitting on its retractable skids in resting position, it looks best with its wings down and in full spread.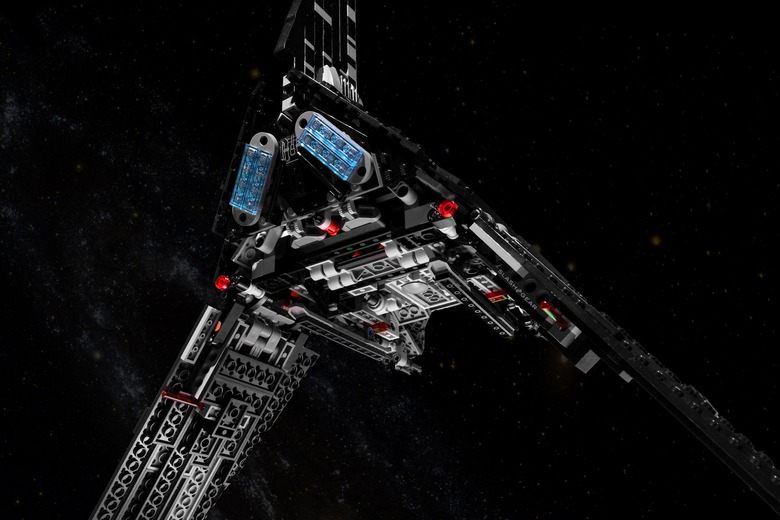 Builders that plan on displaying this set should prepare to find a place to hang it from the ceiling – there's a perfect space in the top wing that'll allow looping through of string for full float.
This set goes with the code 75156 and comes with 863 pieces.
It'll cost $89.99 USD straight through LEGO stores and LEGO online, and it'll begin to be available on September 30th, 2016.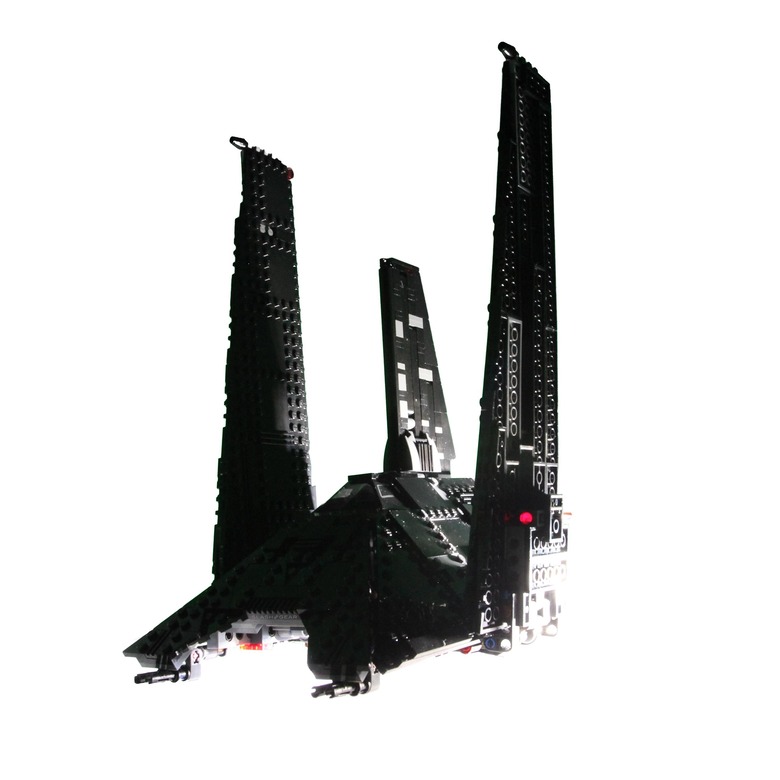 The hashtag Go Rogue bit of this day works as follows, per Disney: "the "Go Rogue" UGC contest is a global short film competition that invites fans to create their own 2-min video stories, skits of shorts set in a galaxy far, far away for a chance to win a trip to Lucasfilm to attend an advance screening of "Rogue One" and see their story on the big screen.""
Have a peek at StarWars.com's Go Rogue page if you're super talented – or even if you're not talented at all! There you'll find a downloadable asset pack and all the rest of the information you might need.
UPDATE: Also according to Disney, "Teen and adult fans can find out more and enter the Go Rogue contest at StarWars.com/GoRogue. In the U.S. and parts of Canada, kids ages 8-12 can participate at Disney.com/MyRogueStory, where they also will find a video tutorial and tips to create their own stories."
See our article on the rest of the Rogue One toys in the first wave, too.