Star Wars' R2-D2 themed jet plane takes to the skies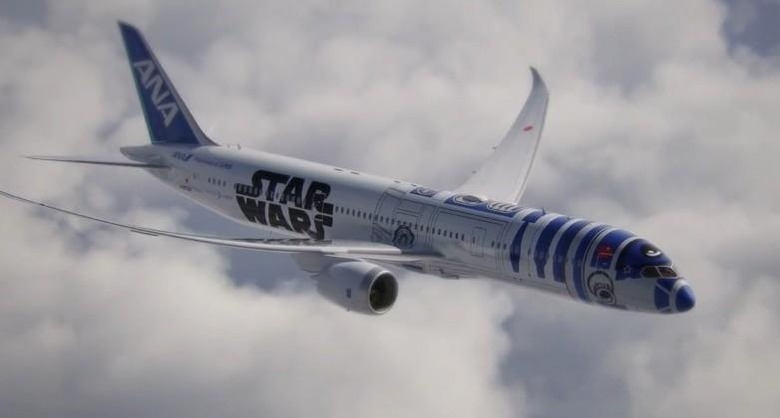 The Internet is ablaze with Star Wars news today. The latest discovery is that Japanese All Nippon Airways (ANA) is launching a Stars Wars themed jet decked out like everyone's favorite droid, R2-D2. ANA's newest droid themed passenger jet is a Boeing 787-9 Dreamliner. It's all a part of the new 5-year ANA Star Wars Project, so we may see some other costumed jets in our future, (I'm holding out for Yoda.) The jet will be flying international routes this fall.
As we discovered in the latest teaser trailer, a new little droid is rolling into town. R2-D2 will always have a special place in our hearts, but this new little soccer ball-shaped droid from the upcoming Star Wars: The Force Awakens is winning over a lot of fans.
Amazingly, the BB-8 isn't an imaginary CGI creation, either. An actual working, remote-controlled model whirled onstage at today's Star Wars Celebration convention in California.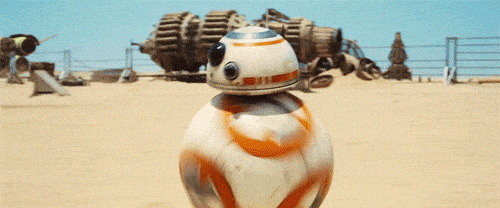 You know what this inevitably means for the BB-8: toys! One of the best aspects of every new Star Wars release is the accompanying flood of action figures and other toys. With its unique roly-poly body, the BB-8 is sure to get more incarnations than just action figures. We can likely expect a consumer remote-controlled robot to hit the market alongside the movie release.