Star Wars original theatrical cuts tipped for re-release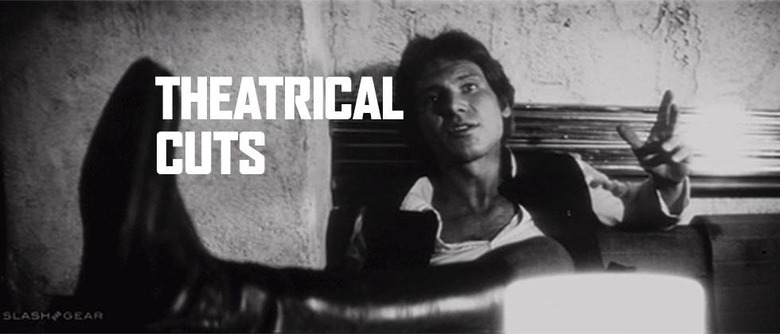 This evening the re-release of the original Star Wars movies – the theatrical cuts of the movies, that is – has been tipped. Not announced by Lucasfilm or Disney, but tipped, by film director John Landis. Landis is a friend of George Lucas and apparently suggested to him that the original cuts of the first three Star Wars films would be re-released. Not necessarily on any sort of format – DVD, Blu-Ray, or anything specific that we know of – just re-released.
According to Empire Magazine, John Landis spoke up at an event at Universal Orlando Resort called Halloween Horror Nights. This was the opening night of the Horror Nights event series, and Landis was a special guest, there to participate in a Q&A session with fans.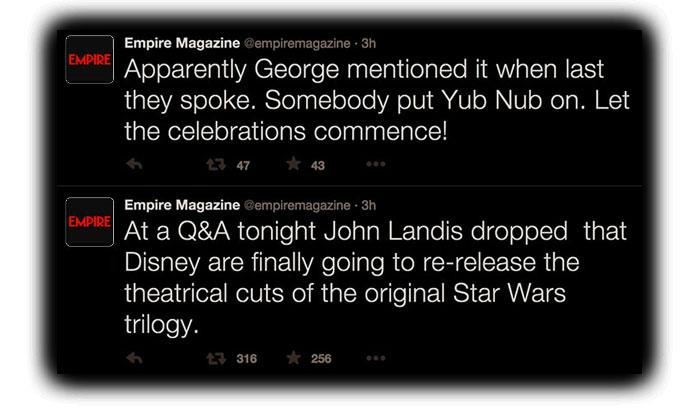 ABOVE: The Empire tweets of which we speak.
John Landis, director of An American Werewolf in London, apparently mentioned this at an event that had nothing to do with Star Wars, completely oblivious to the importance of the words he was saying – if he actually said anything at all.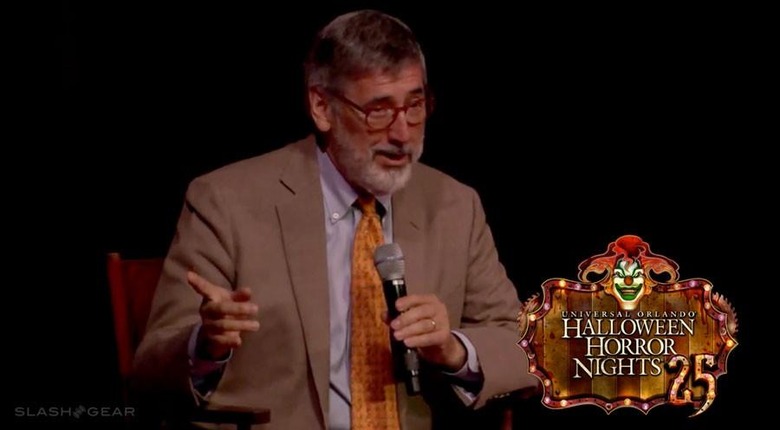 ABOVE: John Landis at the Universal Orlando special event, speaking this evening in the Q&A session in question.
George Lucas no longer owns Lucasfilm, nor does he necessarily have any say in how any Star Wars films are released. Also 20th Century Fox owns distribution rights for Star Wars: A New Hope. So that's certainly going to be a factor here.
Above you'll see a video released by Universal Orlando that contains a good piece of the Q&A action. Nothing is here with Landis speaking about Star Wars, unfortunately, but the video does cut out before the Q&A is over.
The whole situation is just about as exciting as it is flimsy... but just in case, we're pumped to see Greedo explode again.