Star Wars live global toy unboxing begins September 3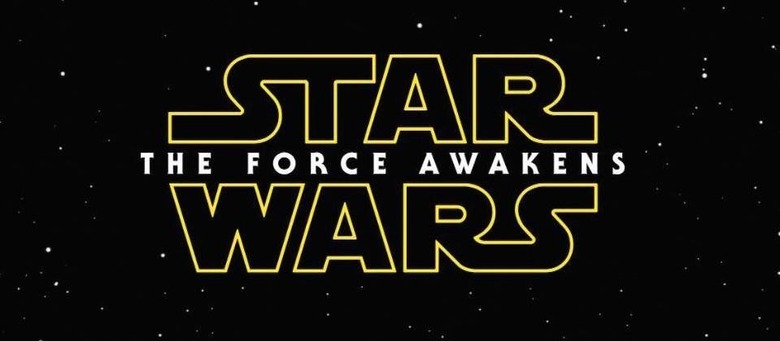 It looks like the first real marketing blitz for the new Star Wars film, The Force Awakens, will begin next week. Disney has announced that starting Thursday, September 3rd, an 18-hour live toy unboxing event will take place across the globe, with 15 different cities around the world revealing the first look at new Star Wars merchandise. The event is described as a "New Year's Eve style celebration," with 12 countries each participating at local times on September 3rd, starting in Australia.
The Star Wars YouTube channel will be hosting the live stream. Each city will see a YouTuber popular for their "unboxing" videos give the first look at a Star Wars: The Force Awakens-inspired product, followed by the event moving on to another city.
Among the cities participating include Sydney, Tokyo, Paris, London, New York, Chicago, and Los Angeles. The final unboxing will even be hosted at Lucasfilm in San Francisco at 8:00 AM Pacific (11 AM Eastern) on September 3rd.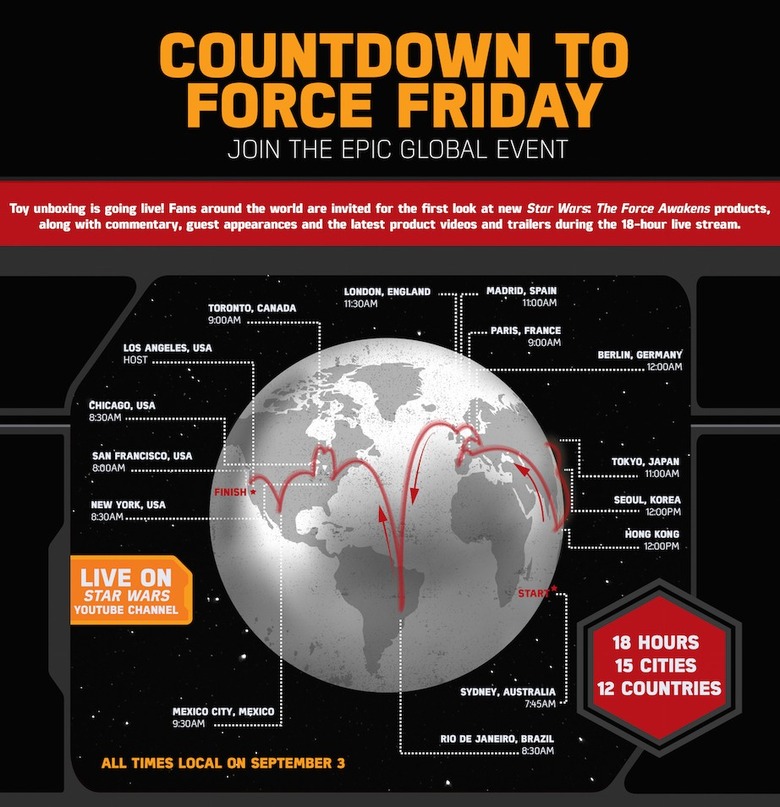 In addition to showing of new toys, Disney says the stream will also treat fans to The Force Awakens trailers, commentary from special guests, and other footage from recent Star Wars events. The broadcast will be using the hashtag #ForceFriday on social networks, so viewers around the globe can collectively discuss the stream.
The "celebration" is said to end at midnight local time, when many toy retailers around the globe, including select Disney Store locations, will open for fans looking to buy Star Wars merchandise. It's not exactly clear if the toys revealed during the stream will be available, as it just says that stores will be selling "toys, collectibles, books, apparel, and more." If they will be selling those just-announced items, we can probably expect to see photos from store staff leaking to the internet in the coming days.
SOURCE StarWars.com