Star Wars Jedi: Fallen Order sales are good news for fans of single-player games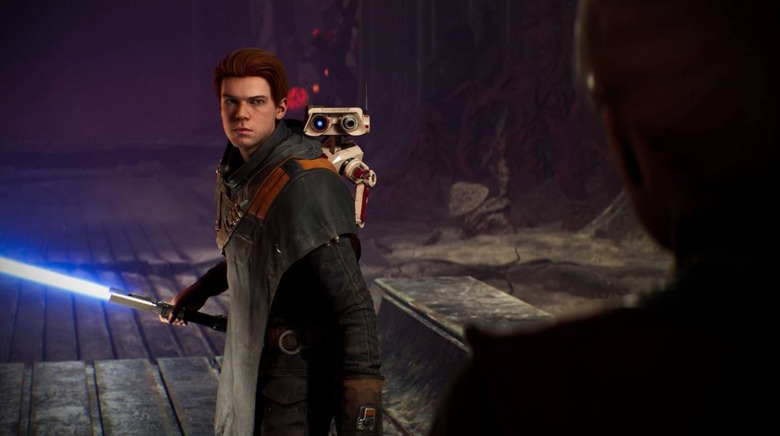 If you're one of the many who lament the shift away from single-player games in recent years, then Star Wars Jedi: Fallen Order must have been a pretty exciting release. We learned today that the launch of Fallen Order got a lot of people excited, with EA announcing that the game has enjoyed the fastest-selling digital launch for a Star Wars game in its first two weeks of availability.
Perhaps even more importantly, EA also confirmed that Fallen Order is the "top-selling Star Wars title on PC in its initial launch window." This may not come as a huge surprise considering that Fallen Order launched on Steam as well as Origin, something that can't be said for most of EA's PC games.
Electronic Arts didn't give us any solid sales numbers today, but this news has to be encouraging for those who aren't big fans of EA's insistence on creating live service multiplayer titles. Ever since EA acquired the Star Wars license in 2013, Star Wars games have been mostly limited to titles that either primarily or entirely multiplayer à la Star Wars Battlefront or mobile games for iOS and Android.
At the very least, the response to Fallen Order is a lot better than the response to Battlefront 2 was. EA came under heavy fire for Battlefront 2's overreaching loot boxes, so much so that it removed in-game purchases from the title for a number of months while it tweaked progression.
So, if you were wanting to see more single-player Star Wars games, then the early commercial success of Fallen Order could be a very good thing indeed. Hopefully this will get EA to commit to more single-player titles in the future, but in any case, we'll look forward to seeing some specific sales numbers for this game.