Star Wars Han Solo film to be directed by LEGO Movie duo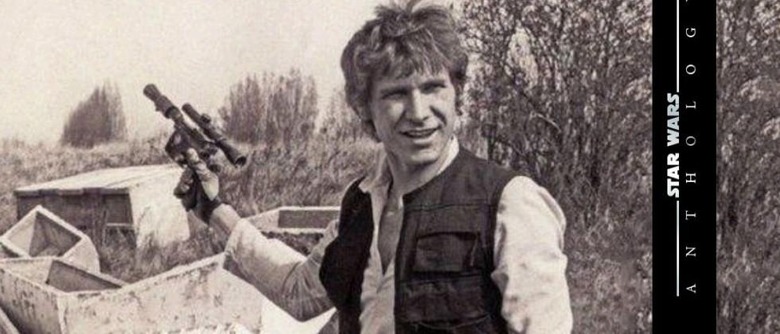 Christopher Miller and Phil Lord are announced to be taking the helm of the Han Solo Star Wars Anthology film. This will be one of several Star Wars Anthology movies, the first of which will be Rogue One – a film focusing on the events that lead up to the first Death Star plans being stolen and delivered to the Rebel Alliance. This Han Solo film will focus on the early life of the character played by Harrison Ford in the main Star Wars series.
The duo already have a big of experience directing some Star Wars legends as several original cast members appeared in The LEGO Movie in a brief bit. Have a peek at C-3PO, Lando, Chewie, and Han appearing here in the brick.
And no, that's not Harrison Ford speaking.
That is Billy Dee, on the other hand.
This Han Solo Star Wars movie will have a screenplay written by Lawrence and Jon Kasdan. Lawrence Kasdan was the writer of the screenplay for Indiana Jones: Raiders of the Lost Ark. Lawrence Kasdan also co-wrote screenplays for The Empire Strikes Back, Return of the Jedi, and the first in the new Star Wars trilogy: The Force Awakens.
"The story focuses on how young Han Solo became the smuggler, thief, and scoundrel whom Luke Skywalker and Obi-Wan Kenobi first encountered in the cantina at Mos Eisley."
Jon Kasdan is Lawrence Kasdan's son, and is known for his writing on television series Dawson's Creek and Freaks and Geeks. These writers expressed in a release today that they were excited to work with Chris and Phil "who will bring a fresh new dimension to the Star Wars universe."
They also emphasized that "they're two of the smartest, funniest and most original filmmakers around, and the ideal choice to tell the story of Han Solo, one of the coolest characters in the galaxy."
"It's not just any filmmaker who can tell the story of such a beloved icon like Han Solo," said Lucasfilm CEO Kathleen Kenedy, "and I'm excited to say we've found the perfect team to handle the task. Larry and Jon know all there is to know about the character, and Chris and Phil will bring their wit, style, energy and heart to tell Han's story."
This Han Solo film will be executive produced by Lawrence Kasdan and Jason McGatlin and co-produced by Will Allegra. Han Solo's film will be released on May 25th, 2018.
Is this movie going to rock?