Star Wars Galaxy Note 10+ pre-order before Rise of Skywalker release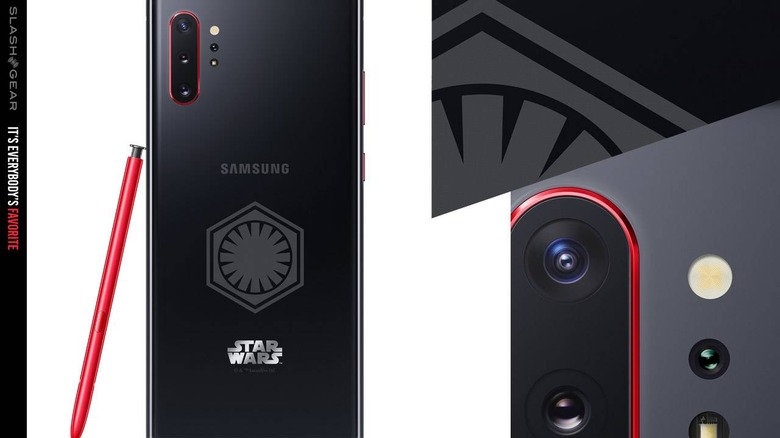 The next Star Wars movie will be released on the 20th of December, and Samsung has a special edition smartphone to sell in celebration. Naturally, Samsung's made the phone available before the release of the film, with a pre-order option starting tonight. Because what better way to celebrate a movie than with a smartphone that'll cost over 100x the cost of a ticket to said movie?
The brand new Samsung Galaxy Note 10+ Star Wars Special Edition will be put on pre-order at midnight tonight, Eastern Time. That's also 11PM Central tonight, December 5, 2019, or 9PM Pacific Time tonight, December 5, 2019. Per Samsung's suggestion, "the pre-order gives Star Wars fans the opportunity to reserve their own special edition device for $1,299.99 before it sells out, as only limited quantities will be available."
The "opportunity to reserve... before it sells out" here implies that there's a difference between the people who would wait up till midnight to order this phone and the people that'd go to Best Buy to order this phone. This phone will be available on Samsung's online store, Samsung Experience Stores, at Amazon, and at Best Buy.
In the box, users will get a "special edition" Galaxy Note 10+ with a black body and red accents – including a red lightsaber-inspired S Pen. There'll be a "matching" pair of Samsung Galaxy Buds in the package along with a "unique metal badge as a collector's item"*.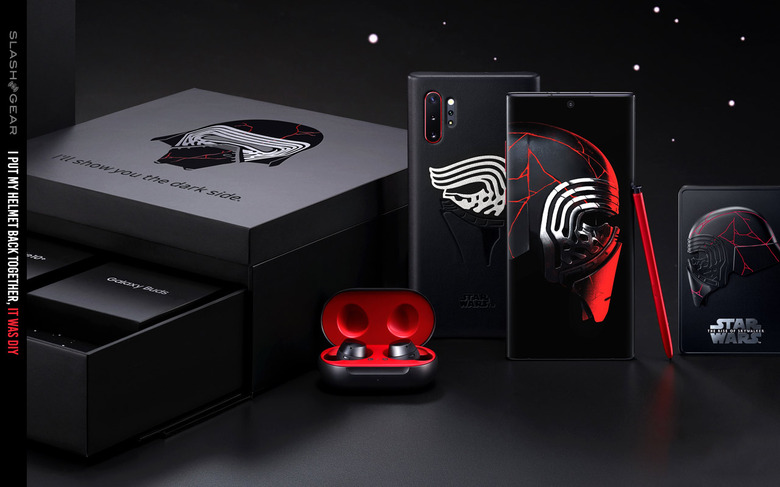 *Remember "collector's items"? That's a term for an item that's sold with the implication that limited supply and connection to a special event, person, brand, movie, band, etc, will be desirable to "collectors" in the future. Like baseball cards, or special gold-plated presidential coins, or your grandmother's collection of stamps.
After the pre-order session is over, the Galaxy Note 10+ Star Wars Special Edition goes on sale in stores on December 13, 2019 – also before the release of the movie Star Wars: Episode 9: The Rise of Skywalker. This phone will be sold at Samsung.com, Amazon, select Best Buy and Microsoft stores, BestBuy.com and Microsoft.com, and Samsung Experience Stores.