Star Wars Episode 7 leak reveals Gwendoline Christie's role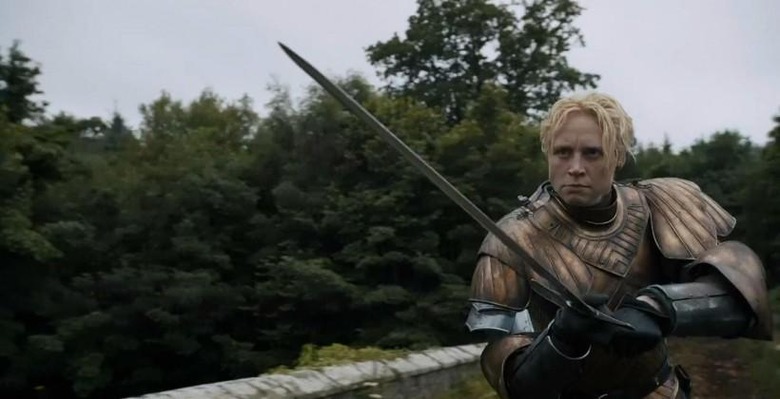 Early last month, it was revealed that Gwendoline Christie has joined the cast of Star Wars Episode 7, and according to the latest from the rumor mill, she has a big part to play in the upcoming movie. Needless to say, there are (possible) spoilers ahead, so tread carefully.
The information comes from Badass Digest, which says Christie is playing the role of actor John Boyega's commanding officer, a role that is speculated to have originally been destined for a male actor (Badass Digest suspects that it may have been a role for which Benedict Cumberbatch was originally considered).
Check out the Star Wars portal for more rumors!
As part of the movie, Christie's character is said be angry about the desertion of Boyega's character, and so she — serving as an antagonist — is on the hunt for him. It is believed that she's playing an Imperial officer in the movie. Furthermore, the source — who has not been revealed — says she has been in training with a lightsaber.
There's no confirmation about any of the rumors, obviously, and while Badass Digest says Christie's character is "definitely hunting Boyega", there's less certainly about whether she's doing so as an Imperial officer.
VIA: The Mary Sue