Star Wars D-Tech Me 3D prints fans into stormtroopers and more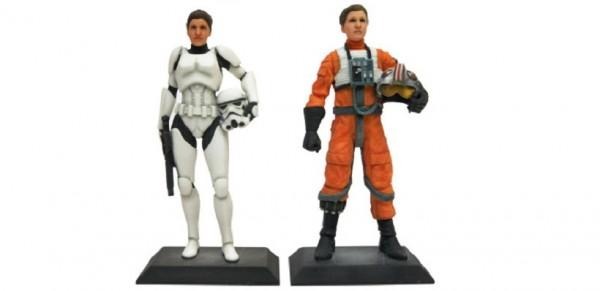 Amidst news of a cancelled Darth Maul game and new rumors about the upcoming movie, Disney has announced that the latest D-Tech Me will give franchise faithfuls the chance to be 3D printed as 7-inch and 16-inch action figures of various sorts.
Starting on May 16 with Star Wars Weekends 2014 at Disney's Hollywood Studios, those who attend can spend 10 or so minutes having a high-res scan of their face performed in 3D by what Disney says is "the world's highest-resolution, single-shot 3D face scanner".
That 3D scan will then be fired off as a high-resolution image for 3D printing a Star Wars figurine with one's likeness. Disney says it has added new figurine options in this year, including female versions of the X-wing pilot, Carbon-Freeze Me, and Stormtrooper figures, and an Alderaan Princess and Carbon-Freeze Me for kids.
This year is also marking the addition of the 16-inch 3D printed figurine, giving fans a secondary option. Disney says it takes 7 to 8 weeks to print the figure and have it shipped within the US, and longer for those overseas. The 7-inch figure is priced at about $100 USD, and the 16-inch figure at about $1500 USD.
SOURCE: Star Wars Blog