"Darth Maul" demo reel surfaces for nixed game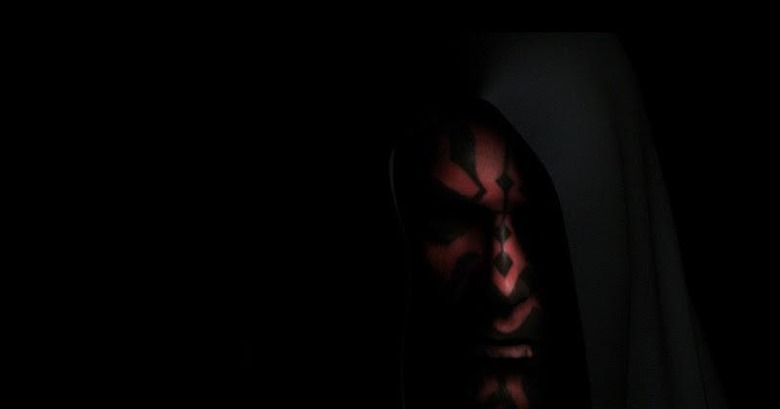 Star Wars fans, amidst all the speculation and excitement surrounding the upcoming movies, were almost graced with a video game based on Darth Maul, according to a demo reel that has surfaced. The game was reportedly set to be an origins game for the Sith, but was cancelled instead, never seeing the light of day.
The game was being developed by Red Fly, and is said to have been inspired by the game Arkham Asylum. In it, the unnamed game would have revolved around Sith Lord Darth Maul from The Phantom Menace, double-bladed lightsaber and all.
The game was being developed for the Wii U, PlayStation 3, PC, and Xbox 360, but was unfortunately nixed after a change in direction and subsequent decision on LucasArt's part to not acquire Red Fly. The game — codenamed Damage — was ultimately cancelled in 2011, and Red Fly laid off 70 workers.
Had it come to fruition, according to an anonymous developer that leaked details, the game's Darth Maul "[was] insanely powerful and deadly, but one or two hits will take you out." You can see some gameplay action in the video above, which surfaced by way of Twitter user superannuation.
SOURCE: IGN