Star Wars Commander: officially awesome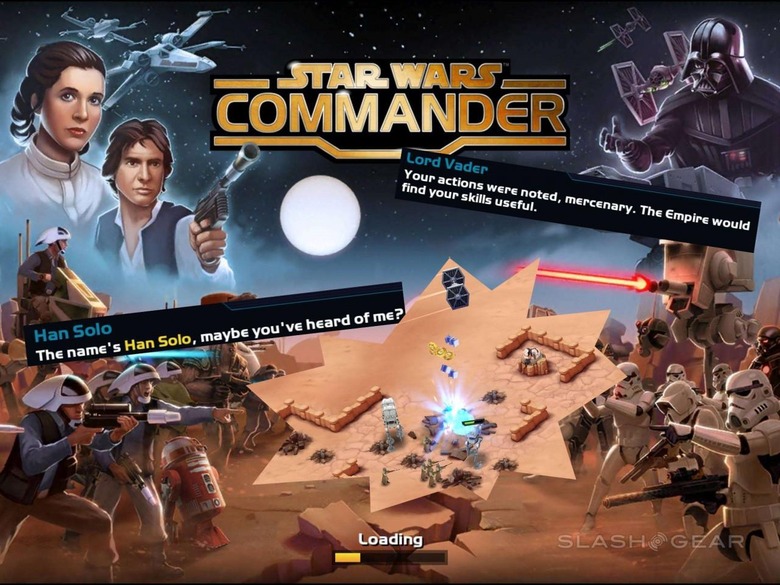 This week the folks at the LucasArts* have released the newest mobile Star Wars game for iOS – don't leave yet! It's understandable that you'd be a bit wary of another Star Wars-themed game for the mobile platform, don't fret! This one is actually pretty super.
Taking the form of a tower defense / attack game, "Star Wars: Commander" takes the fun of previous tiny-fighter games and makes it ready to roll for taps. Fully touch-friendly, this new-age game combines the greatest bits of the Old Republic and the New, making use of classic trilogy characters as well as vehicles from throughout the series.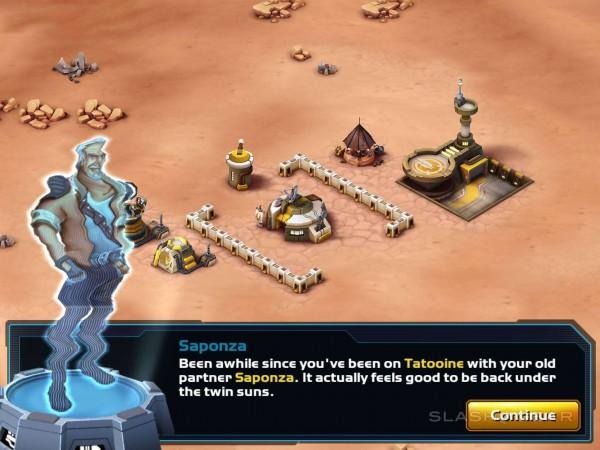 *This game is developed by Disney Interactive but you'll find it under "LucasArts" if you find it on iTunes. It's a confusing situation to be sure.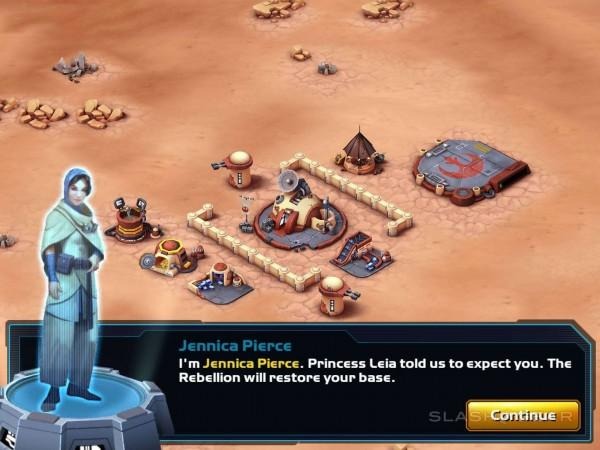 Star Wars Commander immediately tosses you in on a battle on Tatooine, placing you in a situation in which both the Empire and the Rebellion seem like enterprising allies. Defend your base, take command of a set of AT-STs, and tell Han Solo to destroy a defense shield.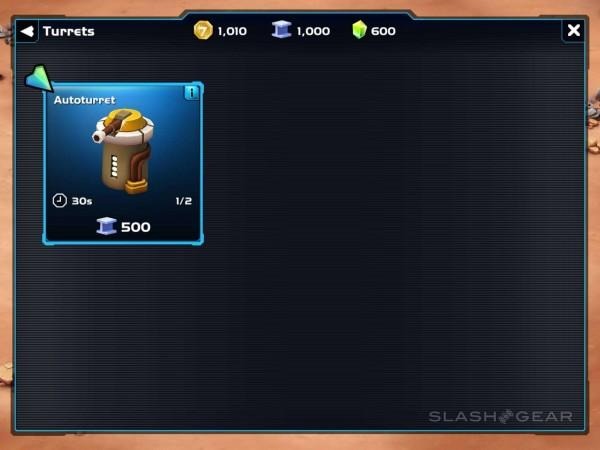 This game has both single-player and multiplayer features in it, allowing you to create your own base to battle the computer and work through a timeline or against friends and foes from across the galaxy.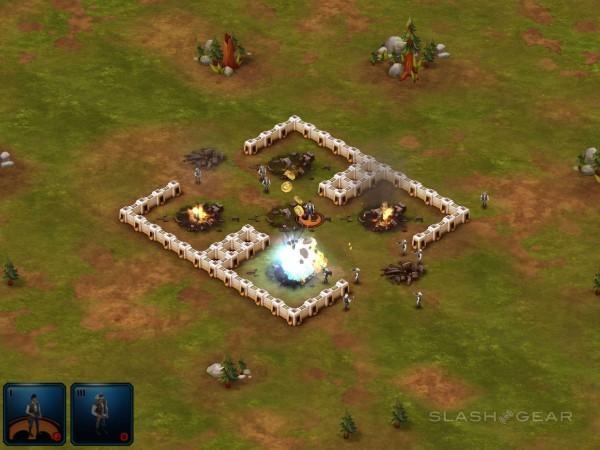 The game is free, but according to a Gamespot chat with Disney Interactive executive producer Nathan Etter, it's not going to be "pay to win." The profit model appears to be more along the lines of "more Star Wars means more profit for everyone everywhere else."
That's what we like to hear!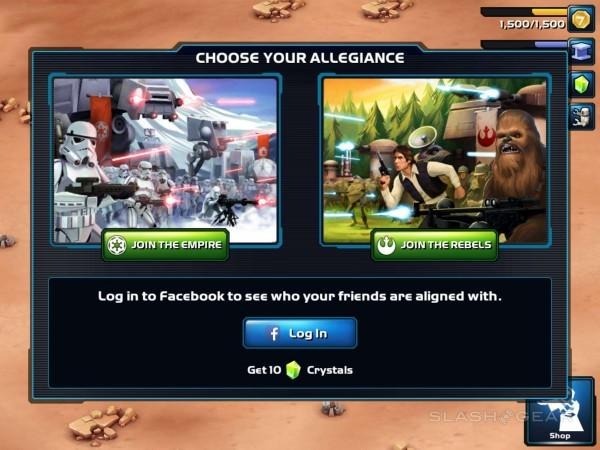 We've been having an awesome time playing this game so far – now we've only got a few more weeks to wait for it to be released to Android. Then we'll be bringing it to the big screen with the NVIDIA SHIELD Tablet without a doubt!