Star Wars Character Posters Revealed: Finn, Rey, Kylo, Solo, Leia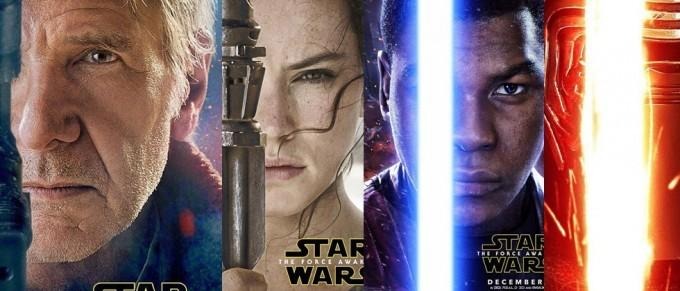 Star Wars The Force Awakens actors have begun releasing posters of their characters this morning, starting with the stormtrooper FINN. This character is wearing the Stormtrooper underclothing he has on at the beginning of the film and is wielding a lightsaber made by you-know-who. This character's poster was shared by the actor who plays the roll, John Boyega. We'll be expecting a whole collection of posters before the day is through.
Immediately following the release of the Finn poster, posters for the characters played by Daisy Ridley, Harrison Ford, and Adam Driver were revealed. These include the characters Rey, Han Solo, and Kylo Ren.
UPDATE: Carrie Fisher has been added – she's Princess Leia, if you did not know, and so extremely peaceful that she doesn't even have a weapon. Instead she's near a couple of green mapping monitors from a rebel base.
As you'll see in each of the posters – above and in the gallery below – each character holds their primary weapon. We'll go ahead and guess that we'll be seeing a few more characters such as this before the film is released. Expect the movie theater's hallway to be filled with these up-close photo masterpieces.
Tap each of the images to see their full-sized view. Full-sized until we get the real posters, that is to say.
The film Star Wars The Force Awakens will be released around the world on the 18th of December. Be sure to see the film in standard vision, IMAX, and 3D as well – they'll all be the same, but different. Stick around SlashGear for more Star Wars action as well!