Star Wars BB-8 toy a reality: Sphero confirms Disney team-up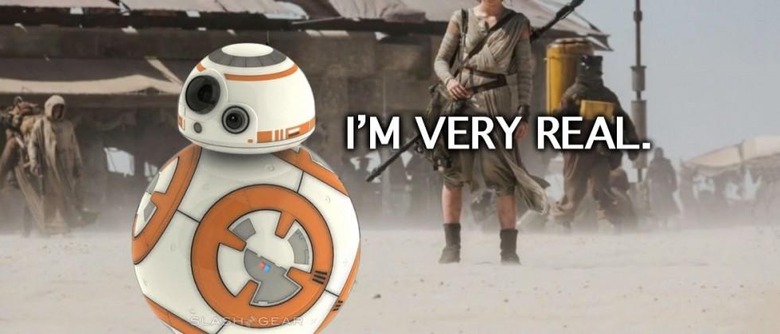 This morning amid rumors and a fan-made creation, Sphero have revealed that they're actually making a real BB-8 toy in the near future. Not only were they already working on a toy like what you've seen roll onstage last week, they've worked with Disney to make BB-8 a reality. Today Sphero "confirmed their direct involvement in the latest Star Wars franchise; specifically their technology contributions towards BB-8, the new droid featured at Star Wars Celebration last week." The real deal hasn't been revealed yet – but it will be soon.
Sphero suggests that with this announcement, they're continuing to show "dedication to fundamentally changing the toy industry." My goodness, what an aim.
"This is the beginning of a whole new category of consumer products," suggested Rob Maigret, Chief Creative Officer.
"You can own a piece of the movie, have it in your home, and relive an experience that is authentic to the entertainment on the screen. Our hardware and software technology advancements make it possible to build the toys of the future now. We are deepening the user connection in ways that, until today, have only been portrayed in science fiction."
NOTE: The image above is NOT of a final production build of the toy – but it'll probably look very similar.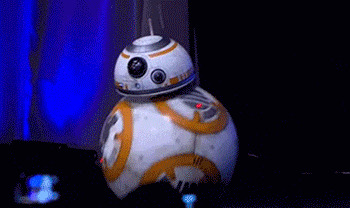 BB-8 is a sort of "ball droid" described by comedy news show host Stephen Colbert as "R2-D2's head playing soccer." This new droid rolls along the ground on a sphere with what we, until now, knew as an astromech droid head.
Sphero is a toy that's also a sphere. Inside, its hardware stays relatively stationary while its outside rolls, creating the perfect place for BB-8 to be realized as a toy.
Release date and pricing are not yet finalized. Stick around as we have a chat with Sphero about some more of the specifics.
VIA: Sphero