Star Wars' BB-8 droid if it were designed by Apple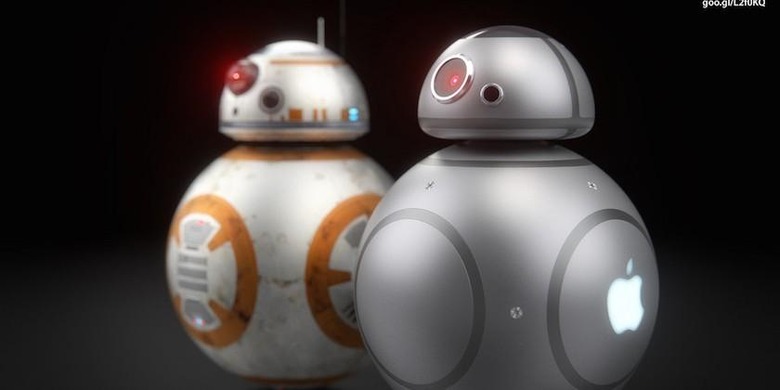 Hey Apple fans, wouldn't it be awesome if just about everything was designed Jony Ive and his team at the Cupertino company? Stuff like vacuum cleaners, kitchen appliances, and even toilet seats would sleek, aluminum-covered products of precision and beauty. Okay, maybe that wouldn't be so great. But there are definitely some things we can agree would be pretty cool looking if they came Apple. Take BB-8, that cute new spherical droid from Star Wars: The Force Awakens, for example.
Designer/concept artist Martin Hajek recently posted his latest renderings, asking the question "What if Jony Ive gave design tips to JJ Abrams for the new droids?" The answer is a clever mashup of Star Wars and Apple designs with extreme attention to detail.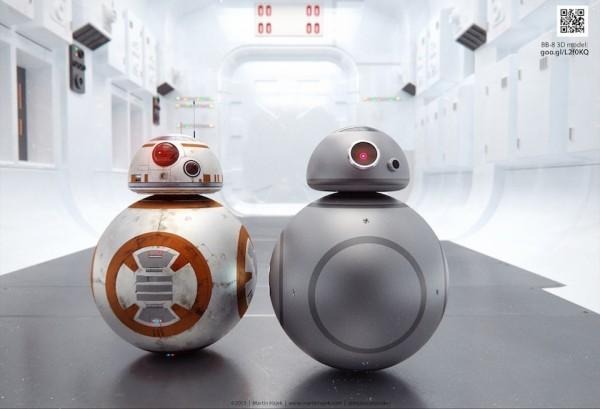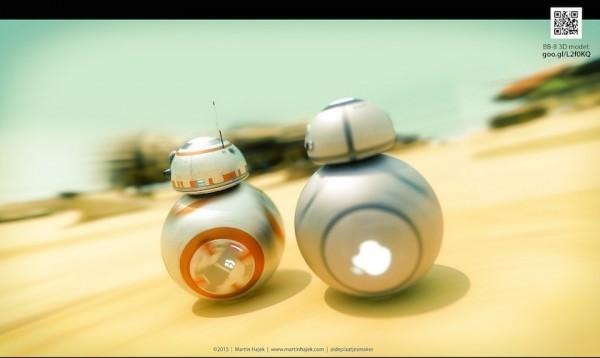 These pretend models of BB-8 come in silver, gold, and, of course, space gray, and feature that iconic glowing Apple logo on the side. It wouldn't be an Apple product without a touchscreen, so a circular version has been placed atop the droid's head. Other details include the iPhone's protruding camera lens as BB-8's eye, and next to it is the Apple Watch's digital crown acting as the holographic projector. On the back side we can find a USB-C port and a product name of "iDroid" and the typical signage that appears on Apple devices.
Above are just a few select images of Hajek's rendering, so if you want to see the full gallery, be sure to check his website. And if you want to see more hypothetical Star Wars/Apple collaboration, be sure to check out the designer's take on an Apple lightsaber from earlier this year.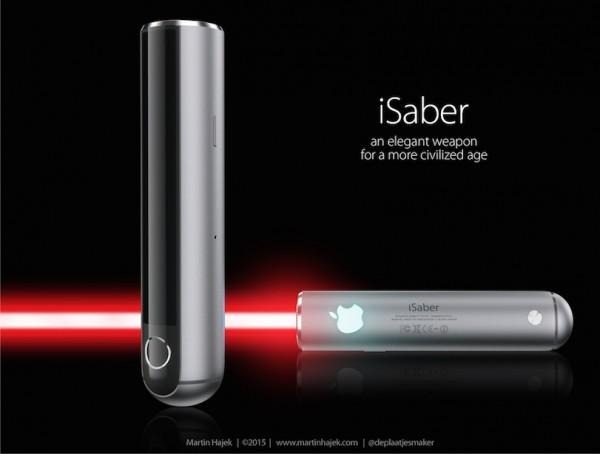 SOURCE Martin Hajek