Star Wars Battlefront release "close to" Star Wars 7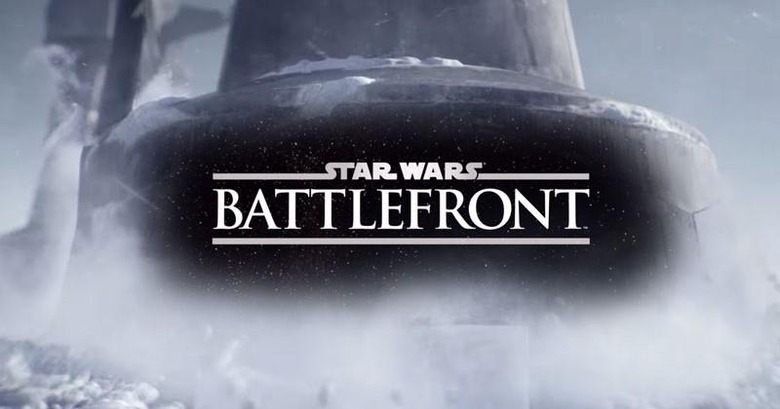 EA Games will be releasing Star Wars Battlefront next year – it's almost, but not quite assured. This week EA Studios EVP Patrick Soderlund has spoken up about the game, speaking specifically to how it'll be released and on how it will relate to Star Wars 7, aka Star Wars VII, the yet-unnamed movie directed by J.J. Abrams.
Battlefield Hardline will arrive first. That much is certain. As for how close to Star Wars 7 the release of Star Wars Battlefront will be, one has only a little bit to do with the other. Asked by Mike Olson of Piper Jaffray whether the release of Star Wars 7 – or a changing release date – would affect the release of Star Wars Battlefront, Soderlund has the following to say.
"As it relates to Star Wars, we've shown parts from the game today." (You can see the first trailer for this game below.)
"So you know that what we're building is more rooted in the the traditional Star Wars universe," continued Soderlund, "and not so much necessarily linked to the movies being made. And that's just because we wanted to make a game that celebrated the history of Star Wars."
Soderlund added "obviously there will be things in there that are somewhat tied to the new movie – I wouldn't say that we have a particular tie to the movie." As for the release, Soderlund concluded, "obviously we would prefer to be close to the movie, but I wouldn't say that we're directly tied to it."
VIA: SeekingAlpha