Star Wars Battlefront 2: Han Solo Season with Jabba's Palace arrives May 16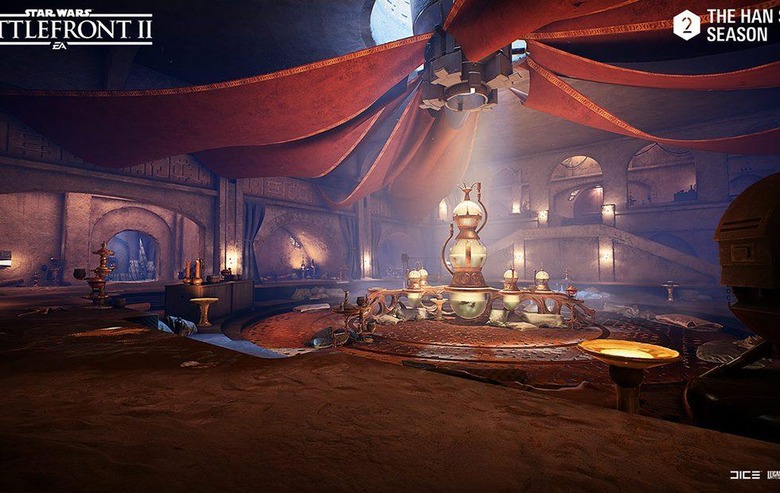 Electronic Arts and DICE are gearing up to launch Han Solo Season for Star Wars Battlefront 2, the game that faced a massive boycott and drew political attention to loot boxes last year. The company has since eliminated many of the unwanted elements it tried to pass onto gamers, leading some to finally buy a copy of the game. If you're counted among them, brace yourself: an update later this month will bring Jabba's Palace.
READ: SWBF2 update brings the big changes fans demanded
The update was revealed on Wednesday alongside a launch date: May 16. Once that day arrives, Star Wars Battlefront 2 owners will be able to get Han Solo Season, the game's second season released in honor of series favorite Han Solo. The download comes ahead of the Han Solo standalone movie set to hit theaters on May 25, and it'll be available for all game owners.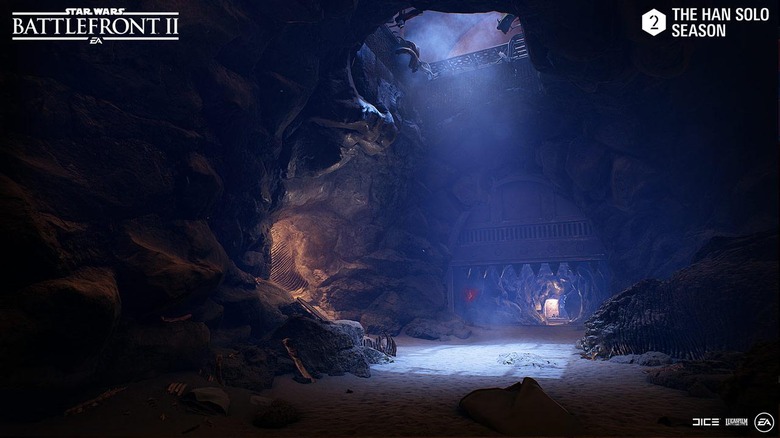 According to the Star Wars team, Han Solo Season is designed to "pay homage" to both the original trilogy, as well as the standalone movie arriving later this month. Of course, you can't have a game revolving around Han Solo without Jabba's Palace, and that's why the team included it with this update.
The map centers around Jabba's hangout on Tatooine, the same one we see in Return of the Jedi. Players will be able to enjoy the map in "Heroes vs Villains," "Blast," and "Hero Showdown" modes. Lando will make an appearance as a Skiff Guard and Leia will show up "dressed for the part," according to the team.
New appearances are based on the opening act from ROTJ, and there will also be new voice-over effects. These new appearances will be available for Crystals or Credits. As for the aforementioned Hero Showdown mode, the team explains that this is a round-based elimination mode for two-on-two hero/villain battles. Other features will include the Starfighter Custom Arcade for piloting the Millennium Falcon, plus the possibility of being encased in carbonite.
SOURCE: Star Wars